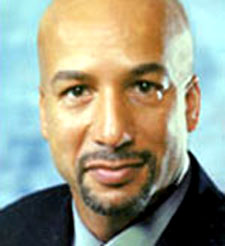 The long-awaited corruption trial of former New Orleans Mayor Ray Nagin begins today in federal court. Among the charges, prosecutors argue Nagin was given over $100,000 in kickbacks in exchange for multi-million dollar city construction contracts. Loyola law professor Dane Ciolino says this is a classic public corruption trial.


"The former mayor is accused of using his office to benefit contractors and in exchange he received benefits from them in the form of plane trips, cash and other things," says Ciolino.

Nagin got national attention during the aftermath of Hurricane Katrina in 2005 and a rebuilding effort spurred by billions of federal dollars.

Ciolino says Nagin is the first mayor in the history of New Orleans to be indicted and face a federal corruption trial.

"So although this is a routine corruption case in some respects, it's not routine to the 300 year history of this city," Ciolino said.

There have been several people that have already plead guilty to crimes that are connected to this case. Ciolino says over the course of the next two weeks, Nagin is going to see a lot of old friends take the stand and testify against him.



"His lawyers will have to try to convince the jury that these people are lying to help themselves," Ciolino says. "That's gonna be a tough row for the Mayor to hoe because there are so many. At least a half of dozen people will be saying that the Mayor was in a conspiracy with them."