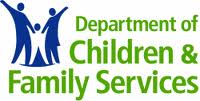 The Louisiana Department of Children and Family Services is celebrating a record-breaking number of adoptions from foster care, with 912 children finding homes during the 2018 federal fiscal year. It's an 18% increase from last year. DCFS Secretary Marketa Garner Walters credits additional staffing and families willing to provide more than one child with a home.


"Instead of a family adopting one child, they are adopting two or three or maybe four or five children, so that's a big chunk," said Walters.
Walters said the agency is seeking out families that will adopt groups of siblings over just one child at a time.
"It is gut-wrenching to separate siblings from each other because we have a family that is happy to have children, but they only want one," said Walters.
Walters said although this is the third year in a row to break the record, she does not predict the streak to go into a fourth year.
"I predict that the adoption number will start going down. I think that we have hit an all-time high, but, you know, I thought that last year," said Walters.