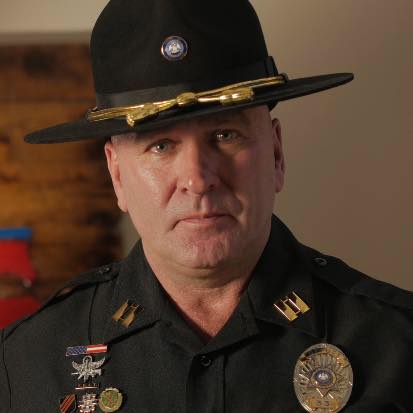 What does a dog do when it catches a car? Those are the words Capt. Clay Higgins used to open his acceptance speech after winning the 3rd Congressional District race. The former deputy with the St. Landry Parish Sheriff's office beat Public Service Commissioner Scott Angelle 56% to 44% in Saturday's election.


"I have to say that I'm emotionally and spiritually overwhelmed," Higgins said.
Higgins perhaps rode a wave of Donald Trump enthusiasm, as the man who has never held an elected office is heading to Washington to represent more than 760,000 Louisianans.
"I will serve humbly my fellow man, every American across my district," Higgins said.
Higgins says his victory is proof that voters are tired of millionaire career politicians. He says this is a new day for the country, when a working class man driven by the support of his neighbors can succeed against the odds.
"The love, the respect, the hope, the faith, the belief in a better day for our nation," Higgins said.
As expected, Republican state lawmaker Mike Johnson is the runaway winner in the

4th Congressional District race. The staunch conservative who replaces US Representative John Fleming says he looks forward to being a part of the real reform the Trump Administration is going to lead.
"Number one, to revive the economy as a top priority and improve national security. Those are the two biggest concerns of the people in our congressional district and across the state and the country," Johnson said.
Johnson says our economy has been in shambles and every bit of change Mr. Trump says he's going to bring needs to happen. Johnson says he believes the Republican wave moving across the nation means that God has given the nation another chance.
"Now we've got to follow through on that, those commitments that are made, and we really do have an opportunity. The mood in Washington now is more excited and enthusiastic than it's been in generations," Johnson said.
Johnson says government is too large, and it's doing too many things wrong.
"Part of the reform over the next four years is going to be to try to scale back the size and scope of government, and we need to do that on the federal level, as well as the state," Johnson said.