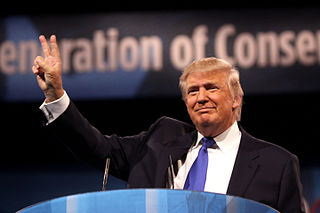 A number of Louisiana Republicans have had their names tossed around as potentially working in President-elect Donald Trump's administration. Jeremy Alford of LaPolitics.com says Trump's campaign team in Louisiana is putting names together and sending them to the transition team.


"Bobby Jindal's name has been floated far and wide has a rumored candidate for Health and Human Services. A Fortune Magazine writer recommended David Vitter for a treasury position."
Alford says Congressman Charles Boustany's name has been mentioned to be chief U.S. trade negotiator under the Trump administration. He says there are a lot of positions that need to be filled, but it's up in the air on who will actually be selected.
"A lot of these names are being floated on confidential sources, these are kind of unconfirmed rumors that are being reported by major newspapers and political magazines."
And Alford says Calcasieu Parish Clerk of Court Lynn Jones made the prediction that Democratic Governor John Bel Edwards could end up running for president. He says Edwards pro-gun, pro-life beliefs might not mesh well with many democrats, but...
"John Bel Edwards does have a really interesting and relevant personal story to tell and it worked with voters here. If Democrats continue to feel like need to move closer to the center, maybe he'll continue to be added to those kinds of lists."
The Boston Globe also mentioned Edwards as a possible 2020 presidential candidate.
Edwards first must win re-election as governor in 2019.