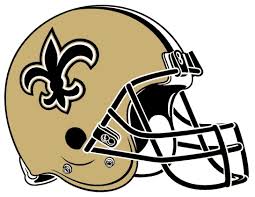 Quarterback Drew Brees will remain the Saints signal caller through at least the 2017 season, as a result of a contract extension that will pay him 44-million dollars over the next two years. The deal also gives the Saints 13-million dollars in salary cap relief this season to make other roster moves.

"That was the objective this entire negotiation, was find something that was very fair for both sides and try to put our team in the best position to make a run at a championship," Brees said.
Brees contract extension runs for five seasons, but the last three years can be voided. The 37-year-old QB has said he can play for another five years, but he didn't want to force the Saints to sign him to a contract that ate up a lot of the salary cap for the next several years.
"It was in the best interest of the team to make it a little bit shorter, I think that just made everyone a bit more comfortable and it still put us in a very good position to go out and do the things we need to do to continue to build the team," Brees said.
According to ESPN, Brees will receive 20-million dollars this season and 24-million dollars next year. The future hall of famer remains one of the highest paid players in the game.
"I'm just humbled and honored to have the opportunity to play this game, to continue to play this game at this stage and have a team that believes in me the way they do," Brees said.
The Saints kick-off the 2016 regular season on Sunday by hosting the Oakland Raiders.