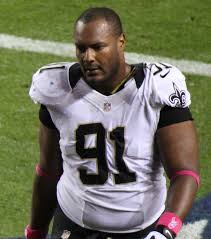 The first day of the murder trial for former-Saints star Will Smith was filled with emotional testimony. Loyola law professor Dane Ciolino says the biggest surprise was that former running back Deuce McAllister took the stand early in the day to testify about his friendship with Smith and his time with the Saints.


"The reason it was a surprise to me is that the prosecution was trying to impress upon the jurors that this case was not about emotion and not about celebrity, but one of their first witnesses was all about emotion and celebrity," Ciolino said.
Current and former Saints players Drew Brees, Steve Gleason, Roman Harper, and Jahri Evans were also in the courtroom showing support for Smith's family. Ciolino says it makes a difference who the victim is in any homicide case, which is the biggest problem Cardell Hayes' defense is facing.
"When you've got a homicide with very likable and very sympathetic victims, it makes any homicide case difficult for the defense and particularly one where it's a self-defense case," Ciolino said.
The prosecution is arguing that Hayes was the aggressor in the incident because he rammed Smith's car. The defense says that Smith was the aggressor and that he was reaching for a gun. Ciolino says the jury being sequestered will make everyone want to get through with the trial as quickly as possible.
"I don't think the sequestration order benefits the prosecution or the defense, but it certainly will cause the trial to go later into the evening to move along at a quicker pace," Ciolino said.
Testimony is expected to resume at 9 am Wednesday.