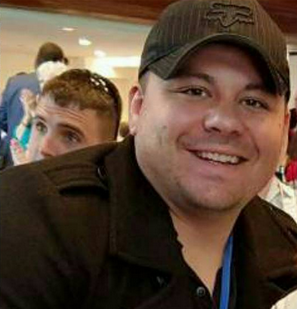 The police officer who shot and killed Alton Sterling during a struggle has appealed his firing. Attorney John McLindon filed the appeal to a local civil service board on behalf of Blane Salamoni, who shot Sterling nearly two years ago. McLindon says Salamoni wants to clear his name
.
"We're going to be able to prove to the civil service board that Officer Salamoni did not do anything in wrong in that he didn't violate policies and procedures which would justify him being fired," McLindon said.
Baton Rouge Police Chief Murphy Paul said two weeks ago that Salamoni was fired because he violated policies on use of force and command of temper. McLindon anticipates a hearing on the appeal this summer.
"At this hearing, we are going to call witness, we are going to cross examine any witnesses the police department might call, so really this will be a hearing where we can tell the whole story," McLindon said.
By getting the termination thrown out, it opens up the opportunity for Salamoni to become a police officer again in another jurisdiction. McLindon says he's heard from police officers around the country that Salamoni's firing was unjust.
"There's some pretty bad guys out there and police officers have to deal with them everyday and have to make split second decisions. It's not fair to Monday morning quarterback and say well you should have done this," McLindon said.