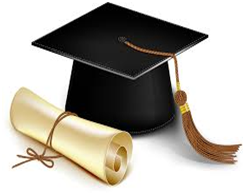 High school students who are in good standing with the FFA now have an opportunity to get a $500 scholarship to attend a community college. Louisiana Community and Technical College System President Monty Sullivan says they hope this will help convince more students to continue their education past high school.
"One of the things we've recognized over the years is that we have about 40,000 students who graduate high school every year in Louisiana. About 10,000 of those don't register for secondary education of any kind."
Sullivan says they have made it easy for students to apply for the scholarship by eliminating unnecessary paperwork.
Students very simply make application to a community or technical college and indicate they are a member in good standing or graduated as a member in good standing and automatically gets the award."
Sullivan says this is the first time they have entered into a partnership with an organization to provide scholarships, but it is generating a lot of excitement.
"Lots of students, parents, counselors, principals, superintendents, folks just asking questions on how they can become involved."