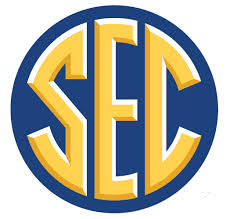 For the last three years in the Southeastern Conference, Alabama was the clear cut choice towards the end of the season as the best football team in the league. But with three weekends left in the college baseball season, it's difficult to tell who will finish with the best overall league record.
There are seven teams within one game of the overall league lead. Kentucky, Mississippi State and Auburn have 14-7 marks in the SEC, while Arkansas, Texas A&M, Florida and LSU are 13-8.
The Fighting Tigers still control their own destiny as their final two series of the season are against the division leaders in the West, Mississippi State and Auburn.
Let's take a look at the schedules for the teams that are in the hunt for the regular season SEC championship.
Mississippi State (RPI 17, 14-7 in SEC): at Texas A&M, at Georgia, LSU
Auburn (RPI 18, 14-7 in SEC): Alabama, at LSU, Ole Miss
Arkansas (RPI 16, 13-8 in SEC): at Tennessee, Vanderbilt, at Texas A&M
Texas A&M (RPI 33, 13-8 in SEC): Mississippi State, at Ole Miss, Arkansas
LSU (RPI 15, 13-8 in SEC): South Carolina, Auburn, at Mississippi State
Kentucky (RPI 3, 14-7 in SEC): Georgia, Tennessee, at Florida
Florida (RPI 6, 13-8 in SEC): Ole Miss, at Alabama, Kentucky
Analysis: Kentucky is in good shape to win the overall league title and capture a national seed. The Wildcats host the bottom dwellers in the SEC East the next two weeks. But they better have a game or two cushion heading into the final weekend, where they finish the regular season at Florida.
Auburn also has a good chance to finish the season strong. They host Alabama this weekend, who has lost seven in a row. A good series in Baton Rouge the next week and they'll at least be in position to win the SEC west.
Mississippi State has its next two series on the road, where they are 8-7 in away games in the SEC. The Bulldogs could face a red hot LSU team to finish the regular season.
The Tigers are in good position to host a regional, if they can win two of their last three series. That would likely give them an 18-12 SEC record.
But failing to get a series victory against South Carolina, will make it difficult for LSU to win the SEC, let alone host a regional. The Gamecocks are scuffling. They have not won an SEC series since the last weekend of March, when they took two of three from Alabama. The Gamecocks haven't won a series opener since March 17th against Tennessee.