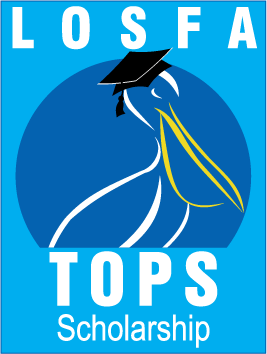 The state Senate unanimously approves a bill that would make sure every TOPS recipient would receive at least part of their award, if the state is not able to fully fund the scholarship program. Jonesboro Senator Jim Fannin says legislators added an amendment that would allow a TOPS recipient to keep their award even if they are unable to attend college immediately because they cannot afford it.


"This bill, as it stands, may have more benefits than we're thinking that it does, should we not be able to fully fund TOPS because some of them may lose it completely, and I don't think they understand that," Fannin said.
Under the current law, students with lower ACT scores or who do not have financial need would not get a scholarship at all. West Monroe Senator Mike Walsworth says it isn't fair to tell students for four years that they will get TOPS, then suddenly take it away because they cannot fund the program. He says lawmakers need to ensure that everyone who earns the scholarship gets something.
"These are our kids that have worked hard for four years in a high school to get where they think they are," Walsworth said.
The cost of TOPS for the next fiscal year is about 300-million dollars. New Orleans Senator Karen Peterson says right now, the chance of TOPS being fully funded this year is nil. She says without this legislation, there will be a lot of students who will not get a TOPS award at all.
"If we don't pass this bill, we won't ensure that every student that gets TOPS now, and eligible for TOPS, get at least a proportionate share. There will be some completely left out," Peterson said.