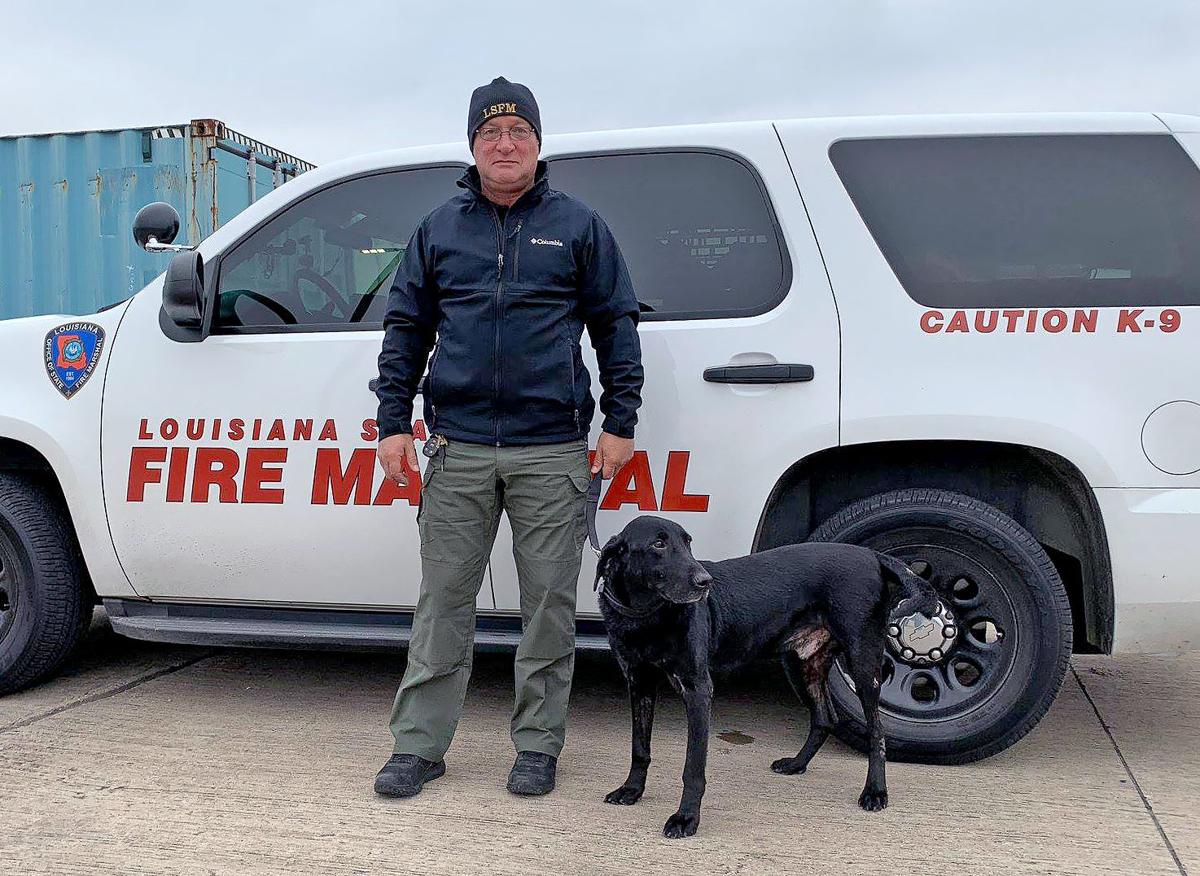 The State Fire Marshal's Office is mourning the loss of one of its K-9 officers. A 10-year-old black lab, named Barry, was with the agency since 2012. Barry came to the State Fire Marshal from the U.S. Marine Corp where he served two tours of duty overseas. State Fire Marshal spokesperson Ashley Rodrigue says Barry died following a surgery to remove a large mass in his stomach.


"Unfortunately as we sometimes know there are surgical complications and Barry did pass from those surgical complications," said Rodrigue.
Barry had served along with his handler Cpl. Mitch Trahan in the Lafayette and Alexandria areas. Rodrigue said they were used for various purposes including detection sweeps at major events, public facilities, and educational campuses.
"Barry was an explosive ordinance detection, or EOD, dog that specialized in locating explosive devices," said Rodrigue.
In 2014, Barry and his handler Cpl. Mitch Trahan were recognized as the K-9 Team of the Year. Rodrigue said Trahan is heartbroken and very emotional over the loss.
"Sometimes maybe owners have a little time knowing that something's coming. This was a successful surgery that just turned very quickly, and so he's feeling this just sudden loss of almost his shadow. It's been very tough for him.