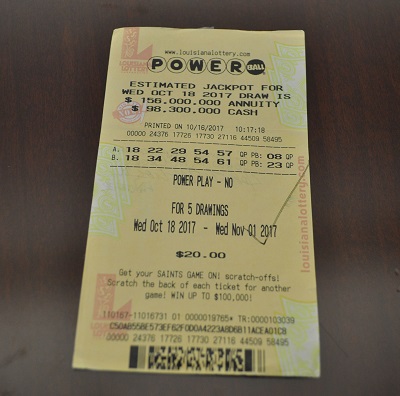 A southwest Louisiana mother of four is now a millionaire after winning $2 million in the Powerball. The woman works as an assistant manager at the Tiger Mart in Lake Arthur. Store manager April Lemaire says if anyone deserves to win, it's her.


"She is just an awesome person. She has little ones at home. She's a hard worker. She has a big heart. She doesn't tell anybody no. She's a very giving person," Lemaire said.
The Tiger Mart will receive a bonus of $20,000 for selling the ticket. Lemaire says the whole community is thrilled for the winning player. The woman from Jefferson Davis Parish actually picked her own numbers, and five of them matched Wednesday night's drawing.
"She actually used her kids' birthday and her birthday. So she picked her own numbers. She called me at 7 o'clock so excited, and I didn't believe it at first, but I am just so happy for her," Lemaire said.
Lemaire says the assistant manager plans to keep working at the convenience store. She says the lucky winner doesn't have any plans yet for how she will spend the money, but it will likely go towards helping her kids.
"I think she's still in shock right now. I really think she's still in shock. So I don't think that's even crossing her mind. I don't think it sank in that she actually won," Lemaire said.