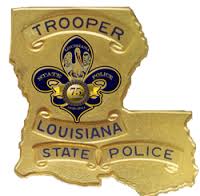 A man is dead following an officer involved shooting in Houma on Tuesday night. State Trooper Jesse Lagrange says the Houma Police Department was involved in an incident with a barricaded subject when the shooting occurred.


"They had called the Louisiana State Police to assist with them, and the Houma Police Department was the only agency that was involved in the shooting," Lagrange said.
Lagrange says they are not releasing the any details about the deceased man at this time. As LSP's investigation into the shooting is ongoing, he says they are also not releasing any details about what may have led to the incident.
"State Police is going to conduct a thorough investigation to make sure that all the facts are identified, and we'll update as the information becomes available," Lagrange said.