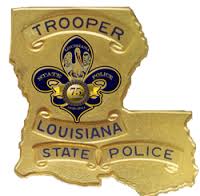 Three Louisiana schools have received social media threats, with Ville Platte under lockdown due to one received this morning. Dutchtown and Ponchatoula High School were threatened in social media over the weekend. The Dutchtown threat was made by a former student living in another state. State Police Major Doug Cain says
in light of the recent Florida school shooting that killed 17
making false threats is not a game and creates problems for law enforcement officials.
"The more false threats that we have, it muddies the water when we have a real threat out there. So there's significant consequences to making these types of threats."
If a threat against a school is found to be false, Cain says they will investigate and if they find the person who made it, there will be consequences.
"When we find out that a threat is bogus, we are going to do everything we can to determine w
ho
perpetrated
that
act and take action on it, because it cannot be tolerated."
None of the Louisiana schools in question were closed today. But Cain says each situation is evaluated on its own and safety of students for law enforcement and school administration is top priority.
"Neither one of us are ever going to put our children or students in harms way, if we deem a credible threat at that school."
The Dutchtown threat was made by a former student living in another state.