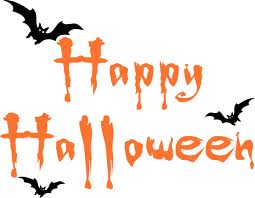 Michelle Southern reporting.
State Police is reminding kids and parents about some of the basic safety rules when it comes to walking the streets for trick or treat. Trooper Brian Lee says as you hit up neighborhoods, please remain vigilant for possible hazardous or dangerous situations.
He says parents should make sure kids have flashlights and something reflective on their costume.
"Also make sure that the Halloween masks fit properly, so vision isn't obscured or interfere with their breathing," said Lee. "Also have your Halloween route planned out."
Lee says you should always walk on sidewalks if they are available, but if not pedestrians should stay on the left side of the road facing traffic.
He encourages people to check the State Police sex offender registry to see if there are any culprits in the area you'll be trick or treating.
"By state law, sex offenders are not allowed to participate in Halloween activities," said Lee. "And if you're aware of any sex offender participating, contact local law enforcement."
Lee says it's also important to make sure your kids know their address and phone number, or have it on their costume, so in case they wander off running from house to house, they know to find you.
He says parents are urged to inspect all candy for safety after returning home.
"That's one of the perks about taking the kids out on Halloween, you get first dibs at the candy," said Lee. "But you also want to make sure that candy is safe."