Posted on 9/10/2015 3:10:00 AM.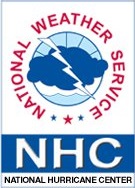 Today marks the statistical peak of the Atlantic Hurricane Season, the date where a hurricane is most likely to be in the Atlantic. Eric Blake, Hurricane Specialist with the National Hurricane Center, says so far this season has produced eight named storms but only two hurricanes.
"One of those hurricanes lasted for less than a day, so really, the stronger storms we haven't seen much of them. If you look at a combined duration and strength of all of the activity, we're still below normal."
Hurricane season ends on November 30. Blake says long range forecasts are unpredictable, but weather conditions in the Atlantic Basin are not favorable for the formation of hurricanes.
"Right now there is a fair amount of wind shear and dry air across the basin, which is good. But we can only see for about the next five days out and beyond that it's kind of a mystery."
He says the dry air and wind shear hovering over the Atlantic Basin could keep the formation of storms down for the rest of the season. Blake says it's possible that we've already seen the worst of this year's hurricane season has to offer.
"El Nino hurricane seasons have a tendency to be kind of quiet later on in the year. Maybe we've seen most of the storms we're going to get. We can hope so, but we still have to prepare."
hurricane season, statistical peak, El Nino, National Hurricane Center, Eric Blake
---