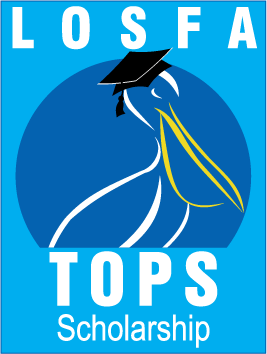 Student body leaders call on the state legislature to fully fund the TOPS scholarship program. Under the governor's current budget proposal, TOPS is only funded at 70 percent. Northwestern State University student president John Pearce testified before the House Appropriations Committee and says he's heard a lot of concerns from students.


"They're worried about their single mothers, their single fathers having to cough up more money, getting in more debt. They're extremely, extremely worried," Pearce said.
This year TOPS students had to pay over half of their spring tuition for the first time ever. Pearce says they are disappointed lawmakers are breaking their promise to help cover their tuition costs. He says TOPS was a great way to keep students in Louisiana, and he's worried as that money dissipates, so will the students.
"They are getting other offers, and as funding is dissipating for TOPS and it's becoming a bleak reality that you have to take on more and more loans, why not go somewhere else," Pearce said.
Southeastern Louisiana University student president Erin Fernandez says students at her school are also worried. She says with all the uncertainty surrounding the state budget, it's hard for students and parents to plan, which is leading them to look for other options.
"Students are having to take on more jobs, which ultimately distracts them from their education even more because they're so worried about how are they going to pay for it," Fernandez said.