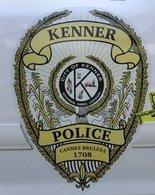 A 16-year-old has been arrested after allegedly beating an elderly couple with a hammer inside their Kenner home. Police responded after the 70-year-old woman walked to her neighbor's home covered in blood asking for help for she and her husband. Kenner Police Lt. Brian McGregor says the teen also stole the victims' vehicle and they learned he drove to Baton Rouge.


"While we were investigating the scene, we got a call from the Baton Rouge Police Department to advise that the victim's vehicle had been involved in a crash in Baton Rouge."
McGregor says the juvenile was arrested in Baton Rouge. He says the brutal attack happened after a petty argument with the juvenile and the 70-year-old woman and her 89-year-old husband.
"He confessed to striking them with a hammer, he claims that this was all because of him needing a ride. They were initially going to provide it for him then said no."
The hammer used to beat the elderly couple was found inside the home with blood and hair on it. McGregor says the 16-year-old did odd jobs around the victims' home. He says the couple remains in critical condition.
"They were hit in the head with a hammer, they have fractured skulls, fractures to the head and so forth, so they are presently still hospitalized."
McGregor says the juvenile's name has not been released and he faces charges of two counts of attempted first degree murder, theft of a motor vehicle, and aggravated burglary.