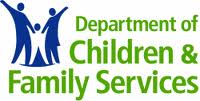 Children who grow out of the foster care system at age 18 are not adequately prepared to enter the real world. That's a major concern for the Department of Children and Family Services. Manager of the foster care program Toni Buxton says these teens are faced with responsibilities like finding a job.


She hopes to see changes to foster care at some point.
"To be able to continue to provide them the support and the services to the full degree we provided services before they turned 18, for a few more years."
Buxton says these children who age out of the foster care system are more likely to face homelessness, drug addiction and incarceration. She says they don't have the resources to turn to.
"It's hard for them to develop a living situation on their own, which can lead to couch surfing. Just staying wherever they can stay, even to the point of turning to homeless shelters."
DCFS reports 23 other states have extended the age beyond 18. Buxton says given the state's budget problems, they are scraping resources from their funds to assist these teens. She says it would have a significant financial impact on these kids who aren't prepared to fully support themselves.
"To be available to help them work out problems, whether it be legal issues or personal living situation issues. To know that we are a financial resource."