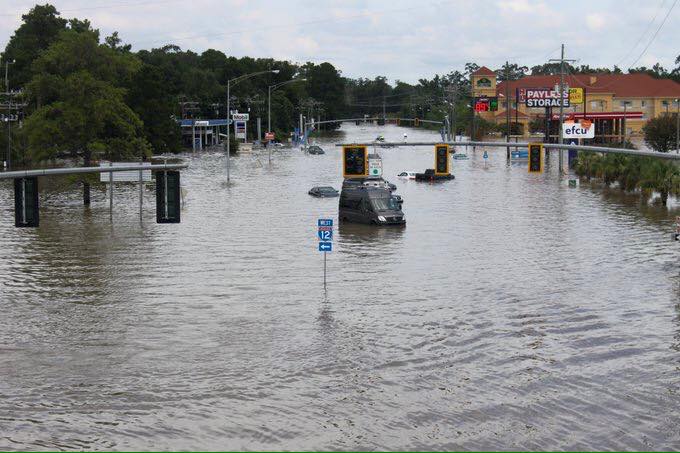 Michelle Southern reporting.
6 months ago, the worst disaster to strike the United States in over 4 years hit Louisiana; "The Great Flood of 2016." So where do things stand now? In Livingston Parish, approximately 80% of residential and commercial structures were damaged by flooding.
Parish President Layton Ricks says many residents are back in their homes, "But I know there are a lot of people who are just now beginning to get started. Realistically we've got a 3-5 year turnaround before we're actually back on track."
Ricks says recovery has moved a long much faster than he thought it would, but there's still a long way to go. He says even so, there's no doubt in his mind that the parish will double in population as was projected prior to the flood.
"Every reason you originally moved and lived in Livingston Parish is still here," said Ricks. "I do think the businesses will keep opening, and that people will continue to move into our parish. Great school systems and low crime rate."
Several schools were displaced by the flood, but are slowly but surely starting to come back. St. Amant High is returning to its campus today, and Ascension Parish Public Schools Superintendent David Alexander says that's a major milestone in the road to recovery.
"Not only for St. Amant High School but for all of us," said Alexander. "We're anxiously awaiting the same celebration with those other campuses that will be gathering up on a single site."
Alexander says he knows St. Amant's 2,000 students will be glad to be off the platoon schedule with Dutchtown, and back on their home campus. He says it was incredible to see how well everyone impacted handled the circumstances.
"Made the best of the conditions that we had," said Alexander. "We actually experienced a lot of academic success throughout the first semester. But it's the pace that you can't maintain, and you just wanna be back home."
In Lafayette Parish, hundreds of homes took on water in the town of Youngsville. Mayor Ken Ritter says he's frustrated at the recovery effort because many of their residents don't qualify for flood aid due to their income begin above moderate.
"So we need to continue to lobby our Congressional delegation for additional funds that would cover a wider spectrum of people who were affected," said Ritter.
Ritter says he's extremely proud of their residents as most are back home because they took the initiative to rebuilding themselves. He says as recovery money comes into the state, he hopes their people aren't forgotten.
"I feel like we have a fiduciary responsibility, and a moral obligation to make sure those dollars are put to proper use, and that the residents of Youngsville and Acadiana aren't left behind," said Ritter.
According to FEMA, more than 4,000 manufactured housing units, or MHUs, are spread across East Baton Rouge, Livingston and Ascension Parishes.