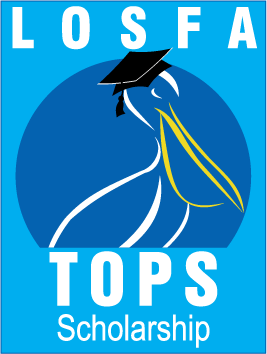 Budget negotiations continue at the Capitol, but the House and Senate say they plan to fully fund TOPS next fiscal year. Higher Ed Commissioner Joe Rallo says education leaders are still holding their breath until the session ends this evening. He says funding TOPS gives students some certainty, but its possible scholarship recipients will have to pay some money towards tuition costs.


"Keep in mind that part of the legislation that went through was to decouple TOPS from tuition increases. Therefore, students are still going to have to pay a little bit, but 100 percent of funding is better than it was last year at 70 percent," Rallo said.
TOPS was decoupled from tuition increases during last year's legislative session. Rallo says all of the uncertainty surrounding TOPS and higher ed funding in Louisiana could impact enrollment numbers. He says other states like Mississippi, Texas, and Alabama are trying to recruit Louisiana students.
"We don't know the effect completely, but I do know students who normally would have gone to a Louisiana school and are doing very well academically are being courted out of state and they're taking them up on it," Rallo said.
Lawmakers from both chambers are meeting behind closed doors trying to reach a compromise on the budget, as the House proposed withholding two percent of the revenue forecast in case of shortfalls. Rallo says that would mean a $19 million cut to higher ed.
"That means every campus is going to have to take a piece of that cut. As we always say, it's great to have TOPS fully funded, but if you can't have classes because you can't hire instructors, sometimes it's not necessarily the best outcome," Rallo said.
The legislature must agree to a budget plan by 6 p.m. today.