Posted on 10/17/2017 1:26:00 PM.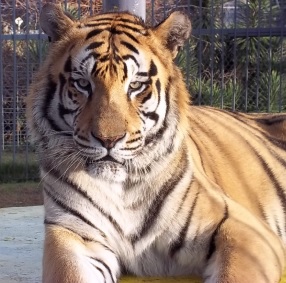 A tiger who became a roadside attraction in Grosse Tate was euthanized. Tony the Tiger had lived at an Iberville Parish Tiger Truck Stop since 2001. Due to health issues, he was put to sleep on Monday. Attorney Jennifer Treadway says despite what protesters say, Tony died peacefully and was very loved by his caretakers.
More
tony the tiger, tiger truck stop, grosse tete, michael sandlin
---
Posted on 10/17/2017 1:24:00 PM.

Open enrollment for the Medicare program is now until December 7th for 2018 plans.
State Insurance Commissioner Jim Donelon says this is the only time of the year when senior citizens can shop around for their plans and compare prices.
More
Medicare, open enrollment, Jim Donelon, LDI
---
Posted on 10/17/2017 11:24:00 AM.
Two years from now, Louisiana voters will likely be gearing up for a gubernatorial runoff election. GOP Chairman Roger Villere says they plan to go after current Democratic Governor John Bel Edwards in a big away. He says Edwards does not share many of the conservative beliefs of Louisiana voters.
More
GOP, Roger Villere, John Bel Edwards, gubernatorial election 2019
---
Posted on 10/17/2017 11:13:00 AM.
An 18-month-old is dead following a gruesome murder. New Orleans Police says the father, 45-year-old Mark Hambrick told police "God made him do it." Police Chief Michael Harrison says Hambrick called himself into police several hours after he killed the child.
More
mark hambrick, mike harrison, New Orleans, bywater neighborhood
---
Posted on 10/17/2017 3:22:00 AM.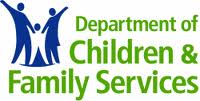 The state Department of Children and Family Services has posted an online mapping tool called Safe Haven Facility Locator in an effort to prevent newborn abandonment. Child Protective Services Program Manager Mona Michelli says a mother can visit louisianasafehaven.com to find a place where they can give up a child less than 60 days old.
More
DCFS, Safe Haven, Mona Michelli
---
Posted on 10/17/2017 3:00:00 AM.
The first class of the Louisiana Veteran Entrepreneurship Program has started training military vets to run their own business. State Economic Development Secretary Don Pierson says the class helps veterans wanting to go into business, by taking online classes and boot camp training on the LSU campus.
veterans, lsu, Don Pierson,
---
Next Entry