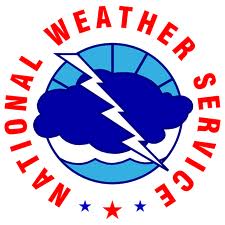 Tropical Depression 9 in the Gulf of Mexico is expected to become Tropical Storm Hermine by this evening. Alek Krautmann with the National Weather Service says right now the area of low pressure is not expected to have an impact on Louisiana, expect for high tides along the coast in southeast Louisiana.

"We think there could be some coastal flooding of around 2 feet, perhaps higher, depending on how strong the storm gets but the track is not toward Louisiana, it has taken a northeast into the Florida coast."
Krautmann says currently the tropical depression is moving at about 7 miles per hour to the north, northwest but later tonight we'll see a gradual turn to the northeast. He says a ridge of high pressure is pushing it towards Florida.
"And on the east side of that ridge, we'll have a trough of low pressure going across the eastern part of the southeast U.S. and that will help to deflect the storm to the east toward the Florida Coast. "
Krautmann says the current forecast anticipates this will remain a tropical storm as it moves toward Florida but the Hurricane Center brings it right up to 60 mile per hour strength before landfall on Thursday.
"A Category 1 hurricane is possible but it's not the forecast at this point but we'll have to see how it develops over the next two days."