Republican Pre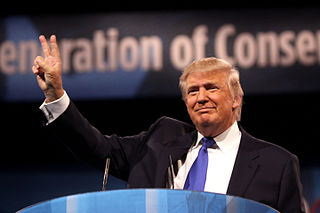 sidential candidate Donald Trump, along with running mate Mike Pence, have been touring the flood damage in East Baton Rouge and Ascension Parishes today. Trump is amazed at the level of destruction the floods left behind.

"It's a great place, I've had a great history with Louisiana, they need a lot of help, what's happened here is incredible, nobody understands how bad it is, it's really incredible, I'm just here to help." Trump said.
Trump took pictures with relief workers and offered emotional support to flood victims who lost their homes and personal belongings. He also took time to hand to out supplies and toys to children.
Fellow republicans, Lt Governor Billy Nungesser and Attorney General Jeff Landry, met Trump when he arrived at the Baton Rouge airport on Friday morning and traveled with him to the flood-damaged areas. Nungesser says Trump's visit can can help raise awareness around the nation that many are suffering in Louisiana.
Democratic Presidential candidate Hillary Clinton says she spoke on the phone with Governor John Bel Edwards on Friday. Clinton says her heart breaks for Louisiana and the relief effort can't afford any distractions.
The White House says President Barack Obama will visit south Louisiana on Tuesday.