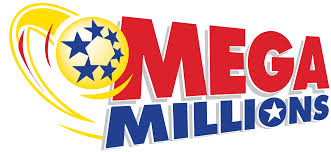 Tuesday's Mega Millions jackpot has shot up to whopping $390-million. Louisiana Lottery Spokesperson Kimberly Chopin says this jackpot has been rolling since March and is the fourth highest Mega Millions jackpot ever. She says it's been two years since we've seen Mega Millions reach this level.


"With a cash value of $265.4 million, this is a big one for Mega Millions."
Chopin says unlike Powerball that costs two dollars to play, Mega Millions only costs a dollar so it takes a little while for the jackpots to build up. She says the biggest jackpot was reached in 2012.
"I believe we've reached over $600 million was the biggest Mega Millions jackpot ever."
This is the largest prize offered in Mega Million since March 2014 when two tickets shared a 414 million dollar prize. Chopin says a lot of people don't know that Mega Millions has a megaplier function, which can multiply your prize up to five times by adding an extra dollar. But she says there is more than one way to win.
"Mega Millions offers lots of different ways to win, including a prize just for matching the yellow megaball. So check your tickets immediately after the drawing."