Posted on 12/13/2017 11:31:00 AM.
The Assumption Parish Sheriff's Office says they've arrested and fired one of their deputies after he allegedly wrecked his patrol car while driving intoxicated early this morning. Commander Lonny Cavalier says authorities responded to calls of a vehicle in a ditch and it turned out to be 22-year-old Deputy Joseph Edward Repp of Pierre Part.
More
Assumption Parish Sheriff's Office, Lonny Cavalier, Joseph Repp
---
Posted on 12/13/2017 10:36:00 AM.
A Boutte man says his dog saved his life from a house fire over the weekend. Calvin Baldwin says he was exhausted after coming home from the LHSAA High School Football State Championship games and fell asleep on his couch.
More
Calvin Baldwin, Boutte, house fire, Rusty
---
Posted on 12/13/2017 9:59:00 AM.
The St. Landry Parish Sheriff's Office is trying to figure out how two bodies ended up in Lake Dubbisson. Authorities have positively identified 21-year-old Lia Ali Kazan of Shreveport and 30-year-old Anthony Michael Murray of Elmer. Sheriff Bobby Guidroz says they are trying to find out why the two were together.
Lake Dubbisson, kidnapping, Lia Ali Kazan, Anthony Michael Murray
---
Posted on 12/13/2017 3:00:00 AM.
Louisiana's original craft brewery Abita Brewing Company is helping to celebrate New Orleans' Tricentennial next year with a new brew called Maison Blanc. Brewmaster Mark Wilson says the concept comes from the area's long standing history with French culture and lifestyles.
More
abita brewery, new orleans 300th birthday, Maison Blanc
---
Posted on 12/13/2017 3:00:00 AM.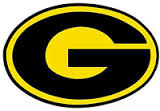 The Louisiana Board of Regents has given Grambling State University the green light to proceed with plans to establish the first cybersecurity degree program in the state. Grambling State University President Rick Gallot says an estimated two million cybersecurity workers will be needed by 2019.
Grambling State University, Rick Gallot, cybersecurity
---
Posted on 12/13/2017 1:58:00 AM.
Small business optimism nationwide is near a record high, according to the National Federation of Independent Business. NFIB State Director Dawn Starns says we haven't seen this kind of optimism in 34 years, when the economy was booming during the Reagan administration.
Starns credits the positivity to the push for tax reform in Washington D.C.
More
NFIB, Dawn Starns, small business Optimism
---
Next Entry