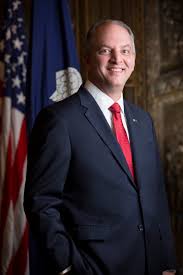 Two years from today, candidates will be qualifying for the governor's race. So who will challenge Governor John Bel Edwards? Political analyst Bernie Pinsonat says Republicans are waiting to see what US Senator John Kennedy will do.


"You have a very powerful US Senator John Kennedy, and everything depends on what he does. If he wants to run, I think everybody will clear it out for him. If he doesn't, then it's pretty wide open," Pinsonat said.
Kennedy is 65-years-old. He's in his first year as a U.S. Senator after easily defeating Democratic Public Service Commissioner Foster Campbell last December. Kennedy served 17 years as the state treasurer. Pinsonat says if Kennedy wants to run for governor, it's now or never.
"It would be four more years. Would you wait for John Bel Edwards to finish his term? No, John Kennedy can't afford to do that. Time's not on his side," Pinsonat said.
If Kennedy doesn't run, Pinsonat says Edwards' chances of reelection look better. He says several congressmen, like Garret Graves, could raise plenty of campaign dollars, but he expects the back up front runner for the GOP would be Attorney General Jeff Landry.
"If the governor's spot opens up, I'm sure money and politicos would be going to him saying if Kennedy doesn't run we're going to finance you," Pinsonat said.