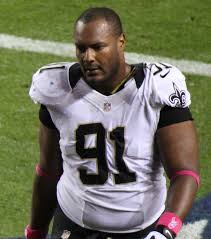 Michelle Southern reporting.
The attorney for the family of Will Smith said the former Saints player was shot 8 times in the back, Smith's wife Racquel was hit twice and that the shooting was intentional. Peter Thomson says he wants to clear up lies being spread by the defense lawyer of Cardell Hayes.
Thomson says there was no hit and run on Magazine Street as Hayes is claiming.
"They slammed on their breaks on Magazine Street. Did not even believe they hit the Hummer. There is no damage to that car," said Thomson.
Thomson says the Hummer later violently rammed the back of Smith's car, and that's when he and the suspect got into an altercation.
Thomson says Racquel and another woman went to diffuse the situation and walk Smith back to their vehicle...and that's when the suspect shot Smith's wife in both legs.
"Moments there after, the killer unloads 6-8 shots into Will Smith," said Thomson. "In all, the killer shot Will Smith in the back 8 times."
Thomson says after the killer shot Smith, he showed no remorse and actually stood over Smith's dead body and kept yelling. Thomson also says there was no fender bender before the altercation, but that the Hummer slammed hard intentionally into the back of Smith's vehicle.
As to the subject of the gun that was in Smith's vehicle, Thomson says it was never removed from the car.
"At no time during this event, to my knowledge at all, did Will Smith ever brandish, or carry on his person, a firearm," said Thomson.