Posted on 8/18/2017 3:38:00 AM.

Governor John Bel Edwards has recommended expanding the homeowner assistance program to help more flood victims. The proposed changes include boosting rant amounts and including homeowners who had flood insurance.
More
John Bel Edwards, flood recovery, homeowner assistance program
---
Posted on 8/18/2017 2:34:00 AM.
While many people are excited to view the solar eclipse on Monday morning, it's important not to forget to protect your eyes from the sun's damaging rays. LSU Health New Orleans retina specialist Maria Reinoso says to look at the eclipse with your eyes, make sure you wear glasses that are ISO 12312-2 certified because regular sunglasses aren't enough.
More
solar eclipse, Maria Reinoso, glasses, LSU Health New Orleans
---
Posted on 8/17/2017 6:41:00 PM.
After months of investigating, charges have been filed in the case of an obstacle that collapsed at a Warrior Dash in St. Francisville. Chief Deputy Brant Thompson with the state fire marshal's office says twenty people were injured when the Diesel Dome collapsed.
More
Brant Thompson, Warrior Dash, St. Francisville, Red Frog Events
---
Posted on 8/17/2017 1:41:00 PM.
State Police say a 2-year-old child has died after being run over by a vehicle in Tangipahoa Parish. Trooper Dustin Dwight says, around 8:30 last night, a large choir group from Mt. Canaan Missionary Baptist had just gotten out of church and were standing in the parking lot.
state police, toddler, Kaleb Dyson
---
Posted on 8/17/2017 11:15:00 AM.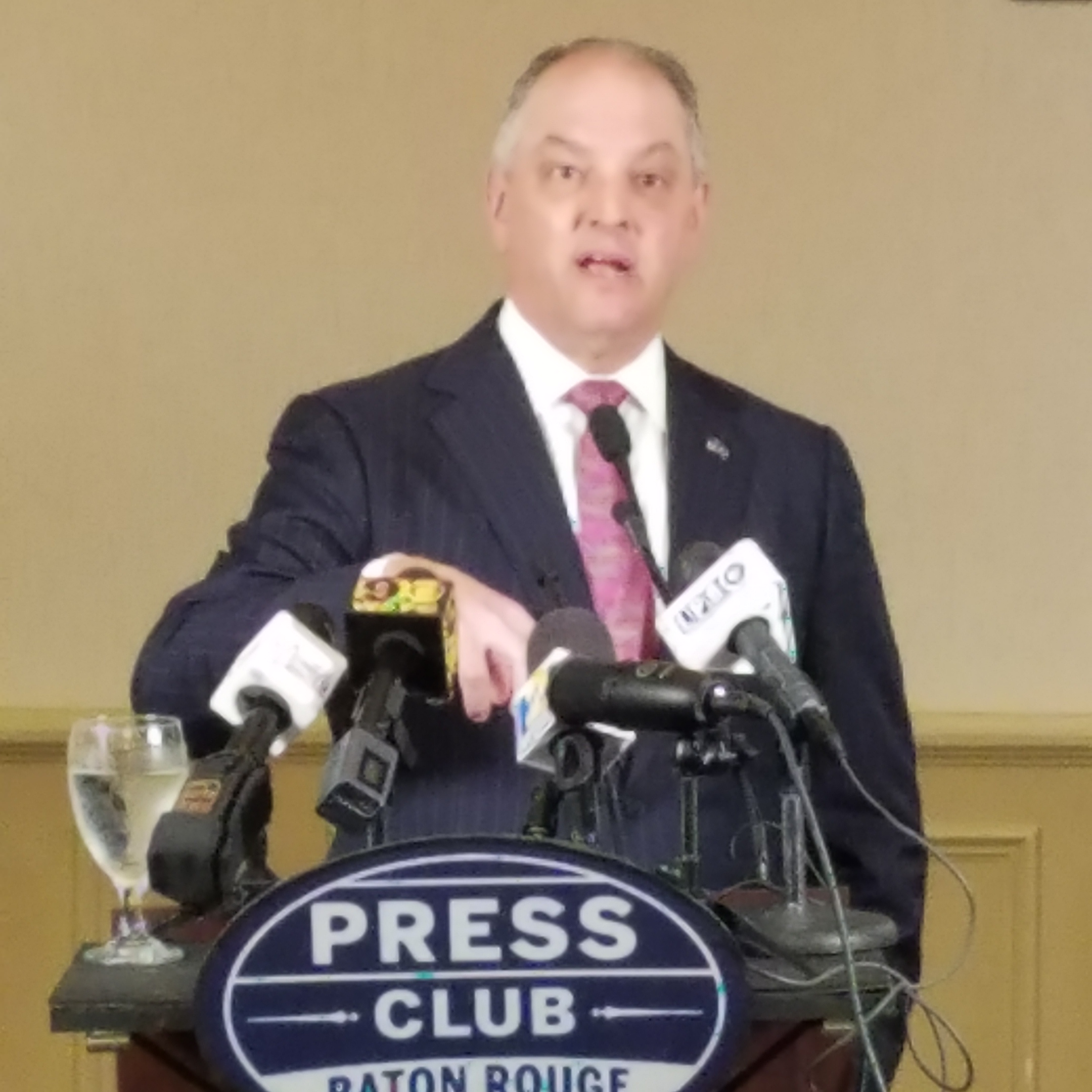 Budget talks are ongoing among legislative and business leaders in the state. Governor John Bel Edwards has met with business owners around the state, as well as House Speaker Taylor Barras, to find a way to fill a $1.1 billion budget gap when temporary taxes expire next year. He called yesterday's meeting with Barras a good, frank exchange.
More
John Bel Edwards, Taylor Barras, fiscal cliff, budget, taxes
---
Posted on 8/17/2017 8:05:00 AM.
Michelle Southern reporting.
Tom Benson's Dixie Beer is entering new markets all across the Gulf South area, and now residents in Lafayette and Baton Rouge will be able to enjoy Louisiana's iconic brew.
Ben Hales is the Senior Vice President of the Saints and Pelicans and is helping Benson oversee operations of the century-old Dixie Beer brand.
Tom Benson, Dixie Beer, New Orleans, Ben Hales, Saints, Pelicans
---
Next Entry