Posted on 4/20/2017 12:36:00 PM.
Even after the state finally gains access to federal flood recovery dollars, the feud continues between Democratic Governor John Bel Edwards and Republican Congressman Garret Graves. Graves said recently that he would resign if the federal government was the hold up in dispersing the funds.
More
John Bel Edwards, Garret Graves, flood recovery, federal aid
---
Posted on 4/20/2017 11:15:00 AM.
Race relations are worsening in eyes of the public, according to a recent LSU survey. Dr. Michael Henderson with the LSU Public Policy Research Lab says the share of people who believe race relations are getting worse rose by almost 20 percent since 2014.
More
Michael Henderson, LSU Public Policy Research Lab, races relations
---
Posted on 4/20/2017 10:40:00 AM.
Today marks 7 years since an explosion on the Deepwater Horizon oil rig killed 11 people off the coast of Louisiana. Twenty-eight-year-old Gordon Jones was one of those. His father, Keith Jones, told Jim Engster on Talk Louisiana that dealing with the loss of his son isn't any easier 7 years later.
More
Keith Jones, Gordon Jones, Deepwater Horizon, oil rig
---
Posted on 4/20/2017 6:48:00 AM.
North Louisiana is known for its great locations for bass fishing, which is why the Lt. Governor's Office in partnership with the Office of Tourism and state parks has announced the launch of the Louisiana Bass Trail.
Billy Nungesser, Louisiana Bass Trail, fishing, Sportsman's Paradise
---
Posted on 4/20/2017 5:44:00 AM.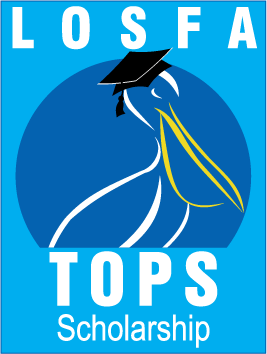 Student body leaders call on the state legislature to fully fund the TOPS scholarship program. Under the governor's current budget proposal, TOPS is only funded at 70 percent. Northwestern State University student president John Pearce testified before the House Appropriations Committee and says he's heard a lot of concerns from students.
More
John Pearce, Elizabeth Fernandez, TOPS, higher education
---
Posted on 4/20/2017 4:37:00 AM.
Governor John Bel Edwards says the state should not get involved in the city of New Orleans' decision to remove confederate monuments. The city is attempting to hire a contractor to take down three Confederate statues and a monument that commemorates an attack by a white supremacists. Edwards made his comments on his monthly call-in radio show.
More
John Bel Edwards, Ask the Governor, confederate monuments
---
Previous Entry
Next Entry