Posted on 5/18/2017 9:29:00 PM.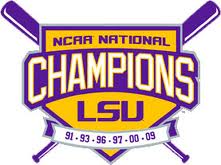 By Jeff Palermo
LSU starting pitcher Alex Lange made one bad pitch. That was to the first man he faced in Thursday's SEC series opener with Mississippi State. After giving up the long ball, Lange put together his third straight dominant performance in a 3-1 win over the Bulldogs.
LSU, Mississippi State, Alex Lange, Zach Watson
---
Posted on 5/18/2017 4:20:00 PM.
The Louisiana Film and Entertainment Association supports proposed changes to the state's film tax credit program. A Senate-approved measure would place a front-end cap on the program, as opposed to the back-end cap enacted in 2015. LFEA president Robert Vosbein says the bill also reserves 10% of the available credits for Louisiana filmmakers.
More
Robert Vosbein, Louisiana Film and Entertainment Association, film industry
---
Posted on 5/18/2017 2:54:00 PM.
Two arrests have been made after a 7-year-old at Moss Bluff Elementary School was accidentally shot when a child brought a gun to school. Authorities say the gun fell out of the child's backpack, and another child picked it up causing it to fire, hitting another student.
More
Tony Mancuso, Michael Lane Dugas, Jake Adam Dugas
---
Posted on 5/18/2017 12:23:00 PM.
A measure that would prohibit public universities from having their name or images to market alcoholic beverages was voluntarily deferred in the House Education Committee. Shreveport Representative Cedric Glover filed this bill because he believes LSU and UL-Lafayette licensed "official" beers promote underage drinkings.
More
legislative session, alcoholic beverage, Cedric Glover, Chris Broadwater
---
Posted on 5/18/2017 11:22:00 AM.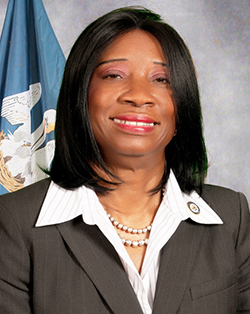 A measure that would penalize adults if they let a child who is 12 years old or younger handle a fully automatic weapon passed out of the House Criminal Justice Committee on a 7 to 6 vote. Shreveport Representative Barbara Norton says she brought forth this bill after a nine year old girl accidentally shot and killed her instructor with an Uzi submachine gun in Arizona.
More
legislative session, automatic machine guns, Barbara Norton, Tony Bacala
---
Posted on 5/18/2017 10:43:00 AM.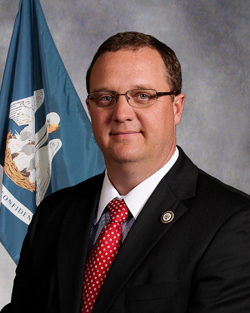 A bill to regulate Uber and Lyft statewide is heading to the Senate. Jackson Representative Kenny Havard says these ride sharing services keep people safe, offers an affordable ride, and provides thousands of employment opportunities. He says very rarely do lawmakers get a chance to do something that really affects people's lives.
More
Kenny Havard, Uber, Lyft, Troy Carter, Jay Morris
---
Previous Entry
Next Entry