Posted on 7/13/2017 11:46:00 AM.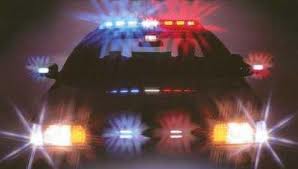 So far this year, 65 law enforcement officers have died in the line of duty, a 30 percent increase over the same period last year, according to the National Law Enforcement Officers Memorial Fund. President and CEO Craig Floyd says the leading cause of officer deaths is traffic fatalities.
More
Craig Floyd, National Law Enforcement Officers Memorial Fund, police
---
Posted on 7/13/2017 5:13:00 AM.
The Waitr app is making its debut in Monroe today. The food delivery service has become wildly popular in south Louisiana and other states after its 2015 launch in Lake Charles. Co-founder and Launch Director Addison Killebrew says after adding new markets like Baton Rouge, they're thrilled to put another Waitr location on the map.
More
Addison Killebrew, Waitr, Monroe,
---
Posted on 7/13/2017 3:38:00 AM.
Three out of four farm recovery grant program meetings are scheduled for today for farmers and ranchers who suffered losses as a result of the March and August 2016 floods. Agriculture Commissioner Dr. Mike Strain says during these meetings, the guidelines and application process for receiving recovery grant money will be discussed.
More
The Great Flood 2016, Mike Strain, farmers, ranchers
---
Posted on 7/13/2017 3:32:00 AM.

Experts say trauma can impact children and their health in more ways than one. Joy Osofsky, professor of pediatrics and psychiatry at LSU Health New Orleans, says when children are exposed to negative experiences, it impacts both their mental and physical health. She says stress can lead to physical health problems for young children.
More
Joy Osofsky, LSU Health New Orleans, stress, trauma, health
---
Posted on 7/13/2017 2:02:00 AM.
The U.S. Geological Survey has found the long term rate of Louisiana wetland loss is slowing. Research Geographer Brady Couvillion says analysis finds rates of land area loss have continued to decrease since the 1970s. He says one possible reason for this is the lack of major hurricane activity over the past 8 years.
More
USGS, wetland, coastal restoration, Brady Couvillion
---
Posted on 7/12/2017 2:40:00 PM.

The state Department of Education announces 33% of students scored mastery on LEAP tests in 2017, which is the same as last year.
More
Department of Education, LEAP assessment, John White
---
Previous Entry
Next Entry