Posted on 9/13/2017 2:48:00 AM.
Louisiana lawmakers are working to free a Shreveport man from a Guatemalan jail after he was arrested in March for bringing hunting ammunition in his luggage. U.S. Representative Mike Johnson and U.S. Senator Bill Cassidy met with the country's ambassador to discuss the case of Zachary Wilson. Johnson says Wilson suffers from ulcerative colitis.
More
Zachary Wilson, Guatemala, Mike Johnson
---
Posted on 9/13/2017 2:19:00 AM.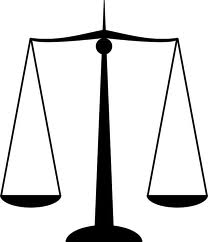 A new study finds that Louisiana's lawsuit climate is the worst in the nation, and also showed this ranking is not good when it comes to attracting new businesses. Harold Kim is the executive vice president of the U.S. Chamber Institute for Legal Reform. He says the survey found that 85% of company attorneys said a state's lawsuit climate is likely to impact decision making.
U.S. Chamber Institute for Legal Reform, lawsuit climate, harold kim
---
Posted on 9/12/2017 3:41:00 PM.
The Edwards administration has started the legal process to remove BRF as the operator of the state's safety net hospitals in Monroe and Shreveport. Commissioner of Administration Jay Dardenne says a letter has been sent to Shreveport-based BRF that gives them 45 days to correct various problems.
More
Edwards' administration, safety net hospital, BRF, Jay Dardenne
---
Posted on 9/12/2017 10:59:00 AM.
Recovery is underway in Calcasieu Parish after Tropical Storm Harvey left major flood damage in some areas. Dick Gremillion, Director of the Parish Office of Homeland Security and Emergency Preparedness, says while the destruction is not as bad as Texas, 800 to a thousand structures in Calcasieu sustained water damage. He says they are waiting to see if they will be declared a Federal Disaster Area.
Calcasieu Parish, Dick Gremillion, Harvey
---
Posted on 9/12/2017 1:46:00 AM.
The Shreveport City Council is slated to vote today on whether or not to move forward with the necessary steps to build a more than $100 million dollar mixed-use complex along the Cross-Bayou Corridor. It's expected this would solidify the efforts of the city to attract the New Orleans Pelicans' development league.
Shreveport City Council, Tyler Comeaux, New Orleans Pelicans, Cross-Bayou Corridor
---
Posted on 9/11/2017 9:40:00 PM.
By Jeff Palermo
Another Saints season is off to a rough start, as the Black and Gold lost to Minnesota 29-19 on Monday night. New Orleans had trouble scoring touchdowns after getting into the redzone and Vikings Quarterback Sam Bradford picked apart the Saints defense for 346 yards and three touchdowns.
New Orleans Saints, Sean Payton, Adrian Peterson, Sam Bradford, Minnesota Vikings, Drew Brees
---
Previous Entry
Next Entry