Posted on 11/11/2017 3:00:00 AM.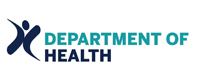 The Edwards administration disputes the claim by Attorney General Jeff Landry that the expansion of the Medicaid program has helped fuel the opioid crisis. The state health department says there are fewer pain killers on the streets in the last year and more individuals are seeking life saving substance abuse treatment.
More
Jeff Landry, Andrew Tuozzollo, opioid crisis
---
Posted on 11/10/2017 12:42:00 PM.
A jury in Rapides Parish found 17-year-old Donasty Cohen guilty of manslaughter in the death of her 27-day-old baby. District Attorney Phillip Terrell says the infant's father, 17-year-old Kenneth Anderson, is currently in jail awaiting trial. He says Cohen will be sentenced on December 4th.
More
Rapides Parish, Donasty Cohen, Phillip Terrell, Kenneth Anderson
---
Posted on 11/10/2017 11:42:00 AM.
Michelle Southern reporting.
Have you ever wondered who is responsible for painting LSU's Eye of the Tiger in Death Valley? It's LSU graduate Hunter Sexton who is the Sports Turf Manager for Tiger Stadium. He says it's the coolest job ever.
lsu, tiger eye, hunter sexton
---
Posted on 11/10/2017 10:13:00 AM.
U.S. Senator Bill Cassidy, a member of the Senate Finance Committee, supports the Senate's GOP tax plan which was unveiled on Thursday. Cassidy says the proposed legislation would help families and help businesses grow by cutting taxes and simplifying the tax code. He says a family of four would see a tax cut of over 14-hundred dollars.
Bill Cassidy, tax reform, tax credits
---
Posted on 11/9/2017 4:54:00 PM.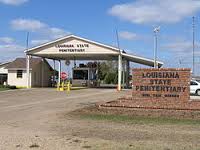 Authorities are refuting a WBRZ-TV report that a 13-year-old child was raped by an inmate in a bathroom during last month's Angola Rodeo. Officials say the State Police Crime Lab through DNA testing determined no sexual contact occurred between the minor and prisoner. At a news conference, District Attorney Sam D'Aquilla lashed out a local TV reporter.
More
WBRZ, Chris Nakamoto, Angola State Prison
---
Posted on 11/9/2017 2:18:00 PM.
Ascension Parish Sheriff's Office has confirmed 44-year-old Brian Tumas died as a result of a hit and run. The autopsy revealed evidence of injuries of the deceased from his head, torso, and legs; classic indicators of being hit by a moving vehicle.
Sheriff Jeff Wiley is asking the
public to come forward with any information about Tumas' death who was found dead on the street where he lived.
Ascension Parish Sheriff's Office, Jeff Wiley, Brian Tumas
---
Previous Entry
Next Entry