Posted on 12/5/2017 11:41:00 AM.
Facebook plans to launch a new app for kids so they can message their friends with the approval of their parents. It's called Messenger Kids and is aimed at children under 13 who aren't legally allowed to have real Facebook.
More
Facebook, LSU, Lance Porter, Messenger Kids
---
Posted on 12/5/2017 11:09:00 AM.
Health officials are concerned Louisiana might have a severe flu season. There are more cases of flu here and in Alabama than elsewhere in the country. State health department Dr. Frank Welch says there are more medical visits for the flu than there should be this time of the year
.
flu shot, influenza, Dr. Frank Welch
---
Posted on 12/5/2017 5:30:00 AM.
Louisiana is one of a dozen states asking the US Supreme Court to block a California law which states any eggs sold there must come from hens who have been able to stretch their limbs in their cages.
State Ag Commissioner Mike Strain says California
can pass whatever law they want, but saying that their standards should apply to all eggs shipped into the state violates the Commerce clause of the U.S. Constitution.
More
eggs, Mike Strain, U.S. Supreme Court, Constitution
---
Posted on 12/5/2017 4:51:00 AM.
Allegations against Louisiana State Police have been flying after investigations into the LACE program and troopers taking a side trip while driving to a conference. Superintendent Kevin Reeves says changes have been made when it comes to deciding disciplinary action. He says now a case goes before the Disciplinary Review Panel.
More
Kevin Reeves, LSP, LACE, troopers
---
Posted on 12/4/2017 5:02:00 PM.
Funeral arrangements have been set for a Lafayette icon. 99-year-old Judge Kaliste Joseph Saloom Jr. died over the weekend. Not only did he serve as a city court judge, he was a graduate of UL-Lafayette and visionary for Acadiana. UL-Lafayette President Joe Savoie says they not only lost someone who helped Lafayette reach it's potential, he was a walking encyclopedia on all things Ragin' Cajuns…
More
Judge Kaliste Saloom Jr., Lafayette, Ragin' Cajuns, UL-Lafayette
---
Posted on 12/4/2017 1:52:00 PM.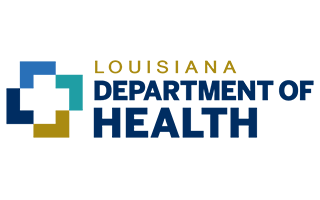 The Department of Health has gotten better about erroneously making Medicaid payments to deceased recipients over the last four years, but still has work to do. A new report from the state's Legislative Auditor found LDH made nearly $718,000 in improper payments between July 2013 and August 2017.
Medicaid, Chris Magee, Legislative Auditor's Office, improper payments
---
Previous Entry
Next Entry