Posted on 12/6/2017 11:40:00 AM.
You may be thinking about using heaters and fireplaces to keep you warm now that winter weather has arrived. The chances for house fires increases, especially if proper precautions are not followed. State Fire Marshal Butch Browning says it's not advisable to use space heaters for an extended period of time, but has tips if you do
.
state fire marshal, Butch Browning, house fires
---
Posted on 12/6/2017 10:08:00 AM.
By Kelley Ray
Central and southern Louisiana are in store for heavy rains over the next couple of days. An arctic cold front moved in yesterday plummeting temperatures and bringing a lot of moisture. Phil Grigsby with the National Weather Service says the strong winds will drop the wind chill to near freezing.
Phil Grigsby, National Weather Service, snow, ice
---
Posted on 12/6/2017 3:00:00 AM.
Louisiana Secretary of State Tom Schedler says they are looking at replacing voting machines. Schedler says tampering with the current machines is remote, but a new system would further decrease chances of tampering. He is awaiting approval from the state Division of Administration. If approved, the new touch screen system would provide better confirmation for voters.
"It would produce after you vote on the screen, an actual paper ballot that would show you exactly how you voted," Schedler said.
Tom Schedler, elections, voting, early voting
---
Posted on 12/6/2017 2:49:00 AM.
A cold front has crossed the state, bringing Louisiana the coldest weather of the season. State Climatologist Barry Keim says we can expect to see clouds and lingering rain through Thursday. He says break out the sweaters and winter coats.

"Low temperatures this morning are in the 40s across the state and high temperatures this afternoon are only going to reach into the 50s and the temperatures are going to continue to fall over the next few days."
Barry Keim, cold front, rain, winter
---
Posted on 12/5/2017 3:55:00 PM.
The Myrtles Plantation in St. Francisville is known for being haunted but it isn't too often that visitors get to take a picture with a ghost. Tour Director Hester Eby says a group of women took a picture in the breezeway and it appears that Chloe wanted to photo bomb the selfie.
More
The Myrtles, ghosts, Chloe, Hester Eby
---
Posted on 12/5/2017 12:46:00 PM.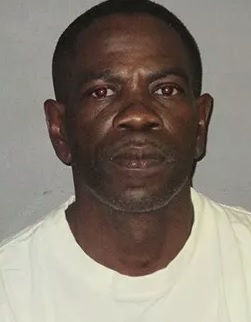 Michelle Southern reporting.
East Baton Rouge District Attorney Hillar Moore released the findings in the 2016 officer-involved shooting death of 48-year-old Terrell Walker. Cops believe Walker shot and killed his girlfriend on Essen Lane, then fled. Walker was later shot and killed by deputies after an extensive manhunt.
Terrell Walker, Hillar Moore, East Baton Rouge Parish Sheriff's Office
---
Previous Entry
Next Entry