Posted on 1/10/2018 4:44:00 PM.
The elementary school teacher who was arrested after speaking out against the Vermilion Parish school superintendent's raise has released a video statement. Deyshia Hargrave says by being asked to leave, the school board is attempting to silence an issue that effects the entire community.More
Deyshia Hargrave, Vermilion Parish School, Governor John Bel Edwards
---
Posted on 1/10/2018 12:37:00 PM.
The U-S Supreme Court is set to rule this year on New Jersey's challenge to the prohibition against sports betting in all but four states. If the ban is overturned, a report says that Louisiana could be one of 18 states to file legislation to regulate sports betting...
US Supreme Court, sports gambling, Chris Grove
---
Posted on 1/10/2018 11:12:00 AM.
A pit bull fatally wounded a woman at a Brownsville area pet boarding house last night. Ouachita Parish Sheriffs spokesperson Glen Springfield says deputies arrived at the Happy Hounds Hotel and found the victim had been severely injured…
Ouachita Parish, pit bull, Glen Springfield
---
Posted on 1/10/2018 10:45:00 AM.
Vermilion Parish School Board President Anthony Fontana does not regret the arrest of an English teacher at a school board meeting this week. Deyshia Hargrave was taken away in handcuffs after voicing her opposition about the superintendent receiving a pay raise. Fontana says Hargrave's comments were not germane
.
Vermilion Parish School Board, Deyshia Hargrave, ACLU
---
Posted on 1/10/2018 4:11:00 AM.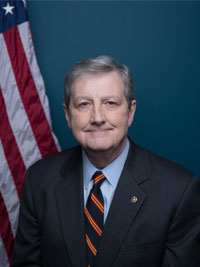 U-S Senator John Kennedy opposes a bipartisan bill designed to improve the national background check database. The legislation would penalize federal workers who fail to report relevant records to the database, and provide incentives to states that increase reporting levels. Kennedy says we don't need legislation asking federal workers to do their job…
John Kennedy, gun control, NICS
---
Posted on 1/10/2018 3:00:00 AM.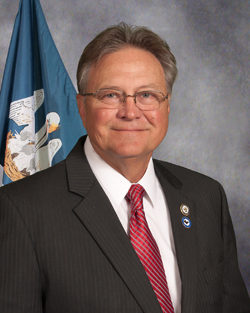 House Democratic Caucus Chairman Gene Reynolds says he and fellow Democrats came away frustrated after meeting with the GOP on how to prevent falling off a fiscal cliff when one-billion-dollars in revenue comes off the books June 30th. Reynolds says the Republicans haven't presented a plan to help balance next fiscal year's budget.
"Democrats only have 41 votes so we can't pass anything. But to get to the 70, it's gonna take a bipartisan effort and that's what we need," said Reynolds.
Gene Reynolds, Cameron Henry, Governor John Bel Edwards
---
Previous Entry
Next Entry