Posted on 5/18/2018 1:03:00 PM.
Latest job numbers show that more Louisiana residents are employed than ever before. According to the Bureau of Labor and Statistics, just over two-million people were employed last month, an increase of 47,000 from the previous April.
Executive Director of the Louisiana Workforce Commission, Ava Dejoie, says certain sectors of Louisiana's economy continue to do well.
More
Louisiana Workforce Commission, Employment rate, Bureau of Labor and Statistics
---
Posted on 5/18/2018 11:57:00 AM.
The on-line restaurant delivery service Waitr based in Lake Charles, has been sold to a Texas Billionaire, Tilman Fertitta, for 308 million dollars. Waitr was founded in 2015 and has grown to over 30 metro areas from Texas to South Carolina.
Chris Meaux is the company's founder and will continue as chairman of the board of directors.
More
Waitr, Tilman Fertitta, Chris Meaux
---
Posted on 5/18/2018 11:27:00 AM.
The regular session is coming to a close with a special session set for Tuesday. The session was marked by partisan gridlock, but a notable piece of legislation to pass was a bill allowing riverboats to expand on land. Political Analyst Bernie Pinsonant says the chances of any further gaming legislation making headway next year is slim.
More
Bernie Pinsonat, Regular Session, Gaming Legislation, Unanimous Juries
---
Posted on 5/18/2018 11:04:00 AM.
The founder of the Cajun Navy 2016, Jon Bridgers of Walker, has been arrested on contractor fraud accusations. His lawyer Philip House says Bridgers insists it's a contractual dispute wrought with miscommunication with a homeowner, who is rebuilding following the August flood of 2016.
More
Cajun Navy, Jon Bridgers, Philip House
---
Posted on 5/18/2018 5:30:00 AM.
The Louisiana Department of Transportation and Development is reporting an emergency roadwork project on the new Mississippi River Bridge. The Eastbound inside lane will be closed from Friday at 7 p.m. to noon on Sunday. The Westbound inside lane will be closed from 9:30 P.M. Friday to 9:30 A.M. Saturday. Rodney Mallett is with DOTD.
DOTD, Mississippi River Bridge, Roadwork
---
Posted on 5/17/2018 8:41:00 PM.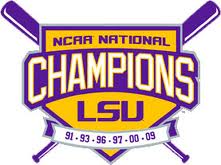 LSU's problems on the road continued on Thursday night as Tigers starting pitcher Zach Hess suffered through a four-run 2nd inning and that was the difference in an 11-4 loss to the Auburn Tigers.
Hess lasted three innings, giving up five runs on six hits. The "Wild Thing" walked three and hit a batter.
LSU, Auburn, Zack Hess, Jake Slaughter
---
Previous Entry
Next Entry