Posted on 7/10/2018 1:57:00 PM.
Louisiana's Republican US Senators are impressed with President Trump's nomination for the US Supreme Court. DC-based federal appeals court Judge Brett Kavanaugh is widely considered a consistently conservative jurist. Senator Bill Cassidy says the Senate will review his record, then vote on his confirmation.
Judge Brett Kavanaugh, U.S. Supreme Court, President Donald J. Trump
---
Posted on 7/10/2018 12:08:00 PM.
This year's LEAP Test results are in, and average scores are up one percent over the 2016-2017 school year.
The percentage of students in the 3rd through 8th grade who scored mastery level or above on the test sits at 3%. Only 21% of African American students scored mastery level or above, and Superintendent of Education John White says this needs to be a major focus going forward.
LEAP Test, Superintendent of Education John White
---
Posted on 7/10/2018 12:00:00 PM.
A Pointe Coupee Parish man is ordered to pay $10,250 in civil restitution after being found guilty of killing a Louisiana black bear. 30-year-old Robert Kimble of Lettsworth shot and killed a female bear on Yancy Wildlife Management Area in Concordia Parish last November. General Counsel of Louisiana Wildlife and Fisheries Yolanda Martin says why she demanded the restitution.
More
Louisiana Department of Wildlife and Fisheries, Black Bear, Pointe Coupee
---
Posted on 7/10/2018 11:26:00 AM.
A 75-year-old Boyce resident now has a nice stack of cash after claiming a lottery ticket matching all five numbers with the Powerball's June 23rd drawing. Even though he didn't get the correct Powerball number, Louisiana Lottery spokesperson Dustin Annison say it was enough to give the winner, Glenn Feazell, quite the surprise the next morning.
More
Powerball, Boyce, Louisiana Lottery
---
Posted on 7/10/2018 10:40:00 AM.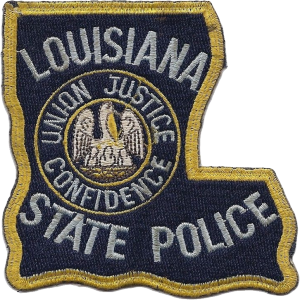 A 3 AM traffic stop today in Baton Rouge resulted in gunfire involving a Louisiana State Police trooper. Troop A spokesperson Bryan Lee says the Trooper pulled over the vehicle on Perkins Road when during the course of the traffic stop, a passenger in the vehicle became non-compliant.
More
Louisiana State Police, Troop A
---
Posted on 7/10/2018 5:33:00 AM.
The governor's office says the state saved 12-million dollars last fiscal year as a result of the criminal justice reforms approved in 2017. Louisiana Department of Corrections Secretary Jimmy LeBlanc says 70% of those savings will be reinvested into programs to reduce recidivism and support victims.
More
Department of Corrections, Jails, Criminal Justice, Jimmy LeBlanc, Louisiana, 2018
---
Previous Entry
Next Entry