Posted on 8/7/2018 1:47:00 PM.
A government report says gasoline demand is nearing an all-time high and that's causing prices to rise at the pump.
The current statewide average for a gallon of regular fuel is $2.61, the most expensive August price since 2014.
AAA Fuel Analyst Don Redman says the price of crude oil is also playing a hand in the price increase.
AAA, Don Redman, Gasoline prices
---
Posted on 8/7/2018 11:50:00 AM.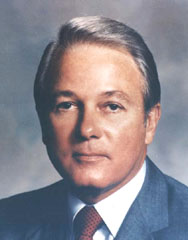 Edwin Edwards turned 91 Tuesday. The former four-term governor says he's in good spirits and health, and looking forward to spending many more years with wife, 39-year-old Trina Edwards and their five-year-old son Eli. Edwards says he couldn't have asked for a better way to start his birthday morning.
Edwards says he couldn't have asked for a better way to start the morning.
Edwin Edwards, Trina Edwards, Birthday
---
Posted on 8/7/2018 11:03:00 AM.
The state's top gambling regulator has confirmed that three riverboat casinos are interested in expanding their operations on land, a new development made legal by legislation passed during the regular session.
Louisiana Gaming Control Board Chairman Ronnie Jones was about to talk about two of the casinos but stayed mute on the third.
More
Ronnie Jones, Riverboat Casinos
---
Posted on 8/7/2018 8:07:00 AM.

The Louisiana Department of Health has fined five private companies $50,000 dollars each for failing to provide accurate information for where Medicaid recipients can access their care.
Louisiana Medicaid Director Jen Steele says the error rates topped 10%, which triggered the fines.
Jen Steele, Louisiana Medicaid Director, fines, Louisiana Health Department
---
Posted on 8/7/2018 7:39:00 AM.
Governor John Bel Edwards will travel to New Jersey on Thursday to discuss criminal justice reform with President Donald Trump. Deputy Chief of Staff Richard Carbo says the invite comes a year after statewide reforms led to a promising reduction in prison population.
"They obviously have a plan to pursue some form of criminal justice reform on the national level and with Louisiana having been one of the most recent to enact these reforms, just want to get an idea on how we did it," Carbo said.
John Bel Edwards, Richard Carbo, John Kennedy, Jeff Landry, Donald Trump, criminal justice reform
---
Posted on 8/7/2018 5:19:00 AM.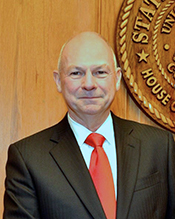 Sports betting is off to the races in dozens of states across the nation, but so far Louisiana has sat on the sidelines while neighboring states like Mississippi have elected to receive the expansion. Louisiana Gaming Control Board Chairman Ronnie Jones says after seeing how other states have started using the new cash, he's concerned the Bayou State may be losing on crucial revenue.
More
sports betting, gambling, Louisiana, Ronnie Jones
---
Previous Entry
Next Entry