Posted on 9/12/2018 2:18:00 PM.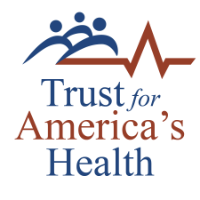 A new report says Louisiana has the sixth highest adult obesity rate in the nation as 36% of the adult population is obese, up 23% in 2000 and 12% in 1990. A whopping 43% adults from the ages of 45 to 64-years-old are obese. The nonpartisan Trust for America's Health and Robert Wood Johnson Foundation.
obesity, John Auerbach, Trust for America's Health
---
Posted on 9/12/2018 12:40:00 PM.
A LaFourche Parish Council member was arrested after violating a protective order filed against him by another councilman for the second time in four months. 51-year-old James Bourgeois Sr. had been ordered to stay clear of Jerry LaFont after a fist fight broke out at a council meeting back in April.
More
LaFourche Parish, Brennan Matherne, Louisiana, 2018
---
Posted on 9/12/2018 11:37:00 AM.

The VA has awarded Louisiana a 7.2 million dollar grant to building a new veterans cemetery in Jennings that's set to break ground November 1st. Louisiana VA Secretary Joey Strickland says currently, Southwest Louisiana families have to drive at least 80 miles to find the nearest veterans cemetery.
More
Jennings, Veterans Cemetery, Military, Louisiana, VA, 2018
---
Posted on 9/12/2018 3:49:00 AM.
Three major medical leaders are calling on the state legislature to raise the tobacco purchasing age to 21. The presidents of the Orleans and Jefferson Parish Medical Societies along with Smoking Cessation Trust CEO Mike Rodgers are behind the effort. Rodgers says raising the legal age from 18 to 21 could prevent thousands from smoking.
cigarettes, smoking, tobacco, Louisiana, 2018
---
Posted on 9/11/2018 6:40:00 PM.
Two groups are now forecasting that the end of the oil era is coming. The Carbon Tracker Initiative says demand for fossil fuels will peak around 2023, while Norwegian risk-management company DNV also predicts oil demand will max out in five years' time.
But LSU economist Dr. Loren Scott disagrees and says emerging economies in China and India will make sure the demand for oil continues.
More
Oil, Solar, Wind, LSU, Loren Scott
---
Posted on 9/11/2018 5:29:00 PM.
A man is under arrest for an alleged rape in Westwego Saturday that ended with a police standoff. The victim says 54-year-old John Patton invited her back to his home after the date. When they arrived she says Patton then covered her mouth and dragged her into the bedroom. Police Spokesman Lt. Eric Orlando says that's when Patton began to force himself on her.
More
rape, crime, sexual assault, Westwego, Louisiana, 2018, Eric Orlando, John Patton
---
Previous Entry
Next Entry