Posted on 10/20/2018 8:34:00 PM.
The 5th ranked LSU Tigers didn't play at the same level they did when they upset Georgia the week before, but they didn't need to. The Tigers defense shut down the one-dimensional Bulldogs offense as Cole Tracy connected on four field goals in a 19-3 win.
LSU, Mississippi state, Devin White, Nick Brosette, Nick Fitzgerald, Joe Burrow
---
Posted on 10/20/2018 4:11:00 AM.
The Louisiana Workforce Commission is celebrating 12 months of jobs gains, noting the Bayou State has added 19,900 non farm jobs since September of 2017.

Secretary Ava Dejoie says quite a few industries saw year-to-year gains.
labor, work, jobs, Workforce Commission, Ava Dejoie, Louisiana, economy, 2018
---
Posted on 10/19/2018 12:45:00 PM.
LSU will wear special uniforms versus Mississippi State Saturday night that will commemorate the "Silent Season" of 1918, where the Tigers did not play football because of World War One. LSU equipment manager Greg Stringfellow says the timing is right to conduct a tribute of this nature.
"Being 100 years ago, this is a good time to something like this, and taking all of the history with the Memorial Oak Grove, which is the area that memorializes the fallen LSU soldiers that fought in World War I," said Stringfellow.
LSU Football, Baton Rouge, Mississippi State, LSU
---
Posted on 10/19/2018 12:43:00 PM.
It may be a warmer than normal winter outlook across most of the country, but forecasts say Louisiana will be in for an average Bayou Winter, with above average rain totals. State Climatologist Barry Keim says that's due to the likely presence of a weak El Nino that's sending cloudy weather our way.
More
winter, temperature, rain, weather, Barry Keim, Louisiana, forecast, 2018
---
Posted on 10/19/2018 12:28:00 PM.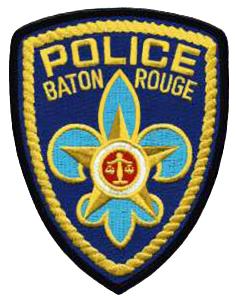 A woman who says she was raped 20 years ago recognizes her alleged rapist at a wedding reception last June and now that man is behind bars. 38-year-old John Louis Davis of Baker has been charged with aggravated rape after the woman got his name and contacted authorities. Baton Rouge Police Sergeant Don Coppola says the rape occurred during the early morning hours of New Year's Day in 1998.
Baker, Baton Rouge Police, wedding, aggravated rape, 20 years later
---
Posted on 10/19/2018 3:23:00 AM.
This weekend, Hammond will host its first airshow in 26 years at the Regional Airport. The five-hour show features sky divers, classic bi-planes, and fighter jets, including the high tech F-22.

"The premier fighter jet which was asked by 300 shows to appear, and they picked 28, and we were one of the 28. It's a recruiting tool for the government," said mayor Pete Panepinto.
More
air show, Hammond Regional Air Show, fighter jets, air force, Louisiana, Hammond, Pete Panepinto, 2018
---
Previous Entry
Next Entry