Posted on 11/7/2018 1:41:00 PM.
An Alabama fan who was allegedly assaulted at the Ponchatoula Pub after the Bama/LSU game is dead from injuries sustained in the incident. 46-year Robert Bowers was hospitalized Sunday, and 27-year-old Azia Crockett and 24-year-old Ryan Anthony are in jail. Police Chief Bry Layrisson says Crockett sucker punched Bowers.
More
Alabama, LSU, Ponchatoula, assault, Louisiana, crime, 2018
---
Posted on 11/7/2018 1:04:00 PM.
The special election for the Secretary of State's seat is headed for a run-off between the interim holder of the position, Republican Kyle Ardoin and a relatively unknown Democratic candidate Gwen Collins-Greenup. Political Analyst Bernie Pinsonat said the success of the latter candidate caught some off guard.
More
Secretary of State, Kyle Ardoin, Gwen Collins-Greenup, Runoff, Election 2018
---
Posted on 11/7/2018 12:47:00 PM.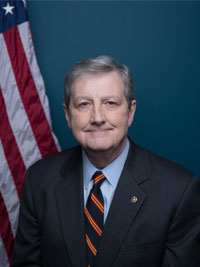 Senator John Kennedy says the vaunted Blue Wave ended up being more of a Blue Dribble as the Democrats took control of the House, and flipped seven governorships, but lost seats in the Senate. Kennedy says the performance is proof that Trump isn't a fluke.
"Clearly President Trumps rallies matter, the Republicans in America got energized."
Senator John Kennedy, midterms, John Bel Edwards, governor's race 2019, Louisiana, politics, healthcare, 2018
---
Posted on 11/7/2018 4:48:00 AM.
Fantasy sports fans are asking what's next after 47 parishes have legalized online fantasy sports betting, and the only answer we do have is: you'll have to wait until next year to find out. Public Affairs Research Council President Robert Travis Scott says it's up to the legislature to fill in the details for parishes that voted yes.
More
fantasy sports, Fan Duel, Draft Kings, Louisiana, 2018, PAR, Public Affair Research Council, Robert Travis Scott
---
Posted on 11/6/2018 11:42:00 PM.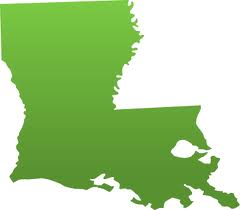 Representative Garret Graves successfully clenched his re-election for the 6th Congressional District seat. Now that he's off the campaign trail and headed back to work in DC, the South Louisiana congressman said he's already got a plan as to what he is working on next.
More
Garret Graves, Mike Johnson, Election 2018
---
Posted on 11/6/2018 8:11:00 PM.
Voters approved the six constitutional amendments on the ballot, including Amendment Two. So beginning with arrests in 2019 an unanimous jury decision will be needed for a conviction in felony cases, instead of the current standard of 10 of 12 jurors.
Loyola University Law Professor Dane Ciolino says Louisiana will join nearly every other state in how felony convictions are handled.
More
Amendment 2, Election 2018, Unanimous Jury, Loyola University
---
Previous Entry
Next Entry