Posted on 3/20/2017 3:37:00 PM.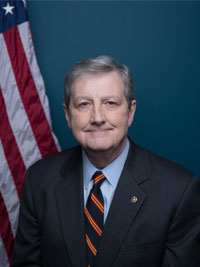 Confirmation hearings are underway for President Donald Trump's Supreme Court Justice nominee, Neil Gorsuch. U.S. Senator John Kennedy supports the president's pick and says Gorsuch is especially qualified to be a justice. He says he's read a number of Gorsuch's opinions on cases he's ruled on as a federal appeals judge, and it's apparent he is extremely intelligent.
More
Neil Gorsuch, John Kennedy, supreme court
---
Posted on 3/20/2017 12:04:00 PM.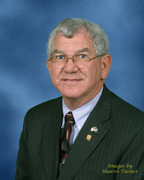 A north Louisiana lawmaker believes he has the solution to Louisiana's ongoing midyear budget cuts. Jonesboro Senator Jim Fannin says the Revenue Estimating Conference consistently overestimates how much money the state will bring in, which leads to midyear cuts every year.
More
Jim Fannin, budget, REC, midyear cuts, budget cuts, regular session
---
Posted on 3/20/2017 10:56:00 AM.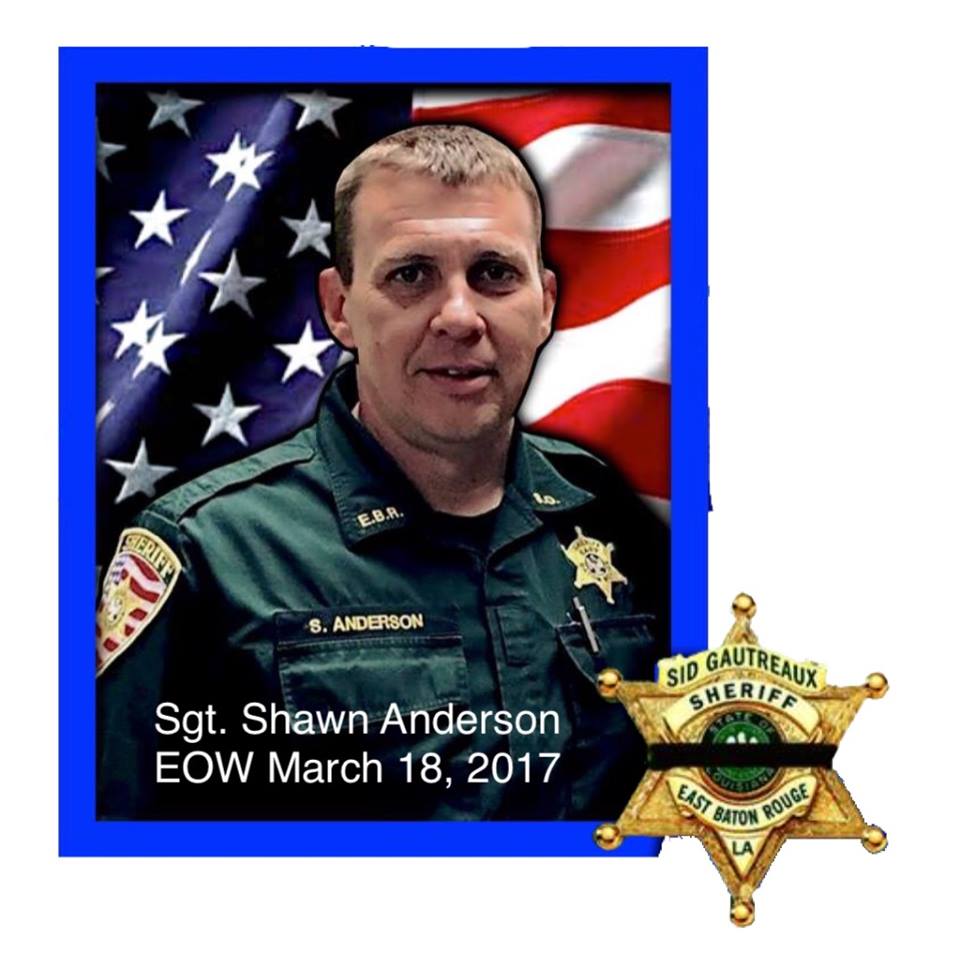 Authorities say the East Baton Rouge Sheriff's Deputy killed in the line of duty was the epitome of public service. Police say 43-year-old Sgt. Shawn Anderson was fatally shot Saturday night after he encountered a rape suspect at a barber shop. Sheriff's Office spokesperson Casey Hicks says Sgt. Anderson exemplified everything a law enforcement officer should be. She says he was a true public servant who did whatever needed to be done.
(photo courtesy of EBRSO Facebook)
More
Casey Hicks, EBRSO, Sgt. Shawn Anderson, Sheriff Sid Gautreaux
---
Posted on 3/20/2017 10:14:00 AM.
Spring is officially in the air, as the season kicked off at 5:29 this morning with the onset of the vernal equinox. State Climatologist Barry Keim says the Climate Prediction Center forecasts a hot and wet spring for Louisiana. He says that's because of neutral conditions in the Pacific Ocean.
More
Barry Keim, spring, forecast, spring weather
---
Posted on 3/20/2017 5:41:00 AM.
Opening arguments in the Derrick Stafford trial are set for 9 a.m. in Marksville. The former deputy marshal faces murder and attempted murder charges after he and another officer allegedly shot at a vehicle killing a 6-year-old boy and injuring his father. Loyola University Law Professor Dane Ciolino says the main issue is whether the shooting was justified.
Derrick Stafford, trail begins, justified shooting, Marksville,
---
Posted on 3/20/2017 4:41:00 AM.
Prevent Child Abuse Louisiana expands their KIDLINE services to 24 hours a day. The hotline services parents, victims of child abuse, and others who need a listening ear. PCA Louisiana Executive Director Amanda Brunson says a grant from the Louisiana Commission on Law Enforcement provided dollars to have counselors available around the clock.
More
Amanda Brunson, Prevent Child Abuse Louisiana, KIDLINE, child abuse
---
Previous Entry
Next Entry