Posted on 4/22/2017 4:21:00 AM.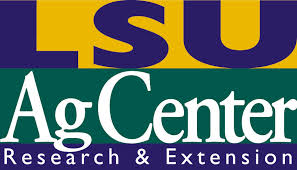 If you love to eat, LSU needs your help. The Sensory Services Lab on the Baton Rouge campus is recruiting Tiger Tasters to sample tasty new foods before they hit the shelves. Sensory Services Lab Manager Ashley Gutierrez says the AgCenter works with food companies developing new healthy food items.
More
Ashley Gutierrez, LSU AgCenter, Tiger Tasters,
---
Posted on 4/21/2017 12:24:00 PM.
Governor John Bel Edwards admits there's not much legislative support for his controversial Commercial Activity Tax, which would raise hundreds of millions dollars to help stave off a looming budget crisis. But Edwards says he's disappointed that an alternative plan hasn't been proposed by House Republican leaders.
More
John Bel Edwards, Commercial Activity Tax, House Republican leaders,
---
Posted on 4/21/2017 11:48:00 AM.
A group opposing Governor John Bel Edwards tax plan has paid for a poll that shows a majority of Louisiana residents are concerned about the economy and oppose higher taxes on businesses.
More
Kelli Bottgher, Truth In Politics, survey, taxes, jobs, economy
---
Posted on 4/21/2017 10:48:00 AM.
Law enforcement around the state are teaming up in the Buckle Up in your Truck campaign to make sure pickup truck drivers are wearing their seatbelts. Starting today and lasting until next Thursday, expect to see an abundance of police officers looking for passengers in pickup trucks that are not buckled up.
More
Jared Sandifer, LSP, Buckle Up in your Truck, Louisiana Highway Safety Commission
---
Posted on 4/21/2017 10:13:00 AM.
A coalition called Louisianans for Prison Alternatives made their case for criminal justice reform during a rally on the State Capitol steps. Foundation for Louisiana President Flozell Daniels served as a member of the governor's Justice Reinvestment Task Force and he's pushing for legislation to reduce the incarceration rate and save the state millions of dollars.
More
Louisianans for Prison Alternatives, criminal justice reform, legislative session
---
Posted on 4/21/2017 10:06:00 AM.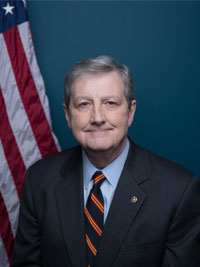 U.S. Senators John Kennedy and Bill Cassidy met with a Trump administration official this week about providing Louisiana an additional $2-billion in federal flood aid. Kennedy says they asked the director of the Office of Management and Budget, Mick Mulvaney, to include the $2 billion in a budget bill that needs to pass to keep the federal government running through September.
More
John Kennedy, The Great Flood of 2016, Congress, flood recovery
---
Previous Entry
Next Entry