Posted on 4/21/2017 5:38:00 AM.
A Shreveport man has been arrested for pretending to be a state trooper. LSP Trooper Matt Harris says they received a complaint about a door to door steak salesman impersonating a trooper. He says after detectives obtained a warrant for his arrest, they requested 47-year-old Lester Wells' service at the criminal investigations division in Bossier City.
More
Matt Harris, Lester Wells, LSP
---
Posted on 4/21/2017 4:50:00 AM.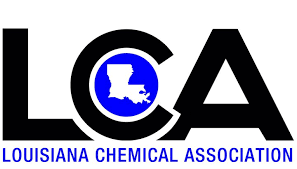 Louisiana lost the fight to become the home to the world's largest ethane cracker plant, as ExxonMobil announces the $10 billion plastics complex will be built in Texas. Louisiana Chemical Association President Greg Bowser says the Bayou State lost because of its poor business climate.
More
Greg Bowser, Louisiana Chemical Association, ExxonMobil, ethane cracker plant
---
Posted on 4/20/2017 4:33:00 PM.
The Orleans District Attorney's office says they are disappointed Cardell Hayes was sentenced to 25 years behind bars for a fatal road rage shooting in New Orleans that left former Saints star Will Smith dead and his wife, Raquel, injured. Legal analyst Tim Meche believes Judge Camille Buras handed down a fair sentence.
More
Cardell Hayes, Will Smith, Tim Meche,
---
Posted on 4/20/2017 1:55:00 PM.
State Police say charges are pending in the case of a fiery 5-vehicle, 18-wheeler involved crash on I-10 in West Baton Rouge Parish that claimed the life of a man from Alexandria. The victim is identified as 26-year-old Ronald Allen. Trooper Bryan Lee says traffic began slowing in the eastbound lanes near Port Allen around 5:30 Wednesday.
bryan lee, ronald allen
---
Posted on 4/20/2017 1:39:00 PM.
A man who was helping a judge in Lake Charles recover from a condition caused by alcohol abuse is under arrest for allegedly using the woman's credit cards and checks. Kim Myers with the Calcasieu Parish Sheriff's Office says 28-year-old Justin Gray is accused of racking up charges without permission in excess of $64,000.
Kim Myers, Justin Gray, Calcasieu Parish Sheriff's Office, Patricia Minaldi
---
Posted on 4/20/2017 12:36:00 PM.
Even after the state finally gains access to federal flood recovery dollars, the feud continues between Democratic Governor John Bel Edwards and Republican Congressman Garret Graves. Graves said recently that he would resign if the federal government was the hold up in dispersing the funds.
More
John Bel Edwards, Garret Graves, flood recovery, federal aid
---
Previous Entry
Next Entry