Posted on 5/19/2017 10:07:00 AM.
Three people were found dead in an Ascension Parish bayou by their own family member. State Trooper Bryan Lee says the family had not heard from 23-year-old Thomas Jones, 22-year-old Austin Kiernan, and 19-year-old Sydney Persac of St. Amant after they went out Wednesday night.
More
Bryan Lee, Austin Kiernan, Thomas Jones, Sydney Persac
---
Posted on 5/19/2017 5:22:00 AM.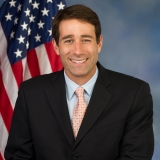 Louisiana Congressman Garret Graves calls the investigation into the connection between President Donald Trump and Russia during the election a total distraction. Former FBI Director Robert Mueller has been hired to look into claims that Mr. Trump and Russia somehow teamed up to help sway the vote in November. Graves says this is the 4th probe underway.
More
Garret Graves, Donald Trump, Russia, FBI,
---
Posted on 5/19/2017 2:36:00 AM.
Former and current Saints players will participate in a weekend of fishing, shooting and entertainment at the Black and Gold Classic in Grand Isle. Former Saints tackle Stan Brock hosts the event and says today teams will participate in a private shooting event and tomorrow the fishing rodeo begins at 6 a.m. He says all the proceeds go to the Green Beret Foundation and All American Caliber, groups which support veterans.
More
Black and Gold Classic, Grand Isle, Fishing Rodeo, Stan Brock
---
Posted on 5/18/2017 9:29:00 PM.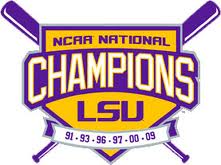 By Jeff Palermo
LSU starting pitcher Alex Lange made one bad pitch. That was to the first man he faced in Thursday's SEC series opener with Mississippi State. After giving up the long ball, Lange put together his third straight dominant performance in a 3-1 win over the Bulldogs.
LSU, Mississippi State, Alex Lange, Zach Watson
---
Posted on 5/18/2017 4:20:00 PM.
The Louisiana Film and Entertainment Association supports proposed changes to the state's film tax credit program. A Senate-approved measure would place a front-end cap on the program, as opposed to the back-end cap enacted in 2015. LFEA president Robert Vosbein says the bill also reserves 10% of the available credits for Louisiana filmmakers.
More
Robert Vosbein, Louisiana Film and Entertainment Association, film industry
---
Posted on 5/18/2017 2:54:00 PM.
Two arrests have been made after a 7-year-old at Moss Bluff Elementary School was accidentally shot when a child brought a gun to school. Authorities say the gun fell out of the child's backpack, and another child picked it up causing it to fire, hitting another student.
More
Tony Mancuso, Michael Lane Dugas, Jake Adam Dugas
---
Previous Entry
Next Entry