Posted on 7/17/2017 3:16:00 AM.
It was an early Sunday morning one year ago, when the lives of three law enforcement officers were lost and three others were injured in the tragic police ambush in Baton Rouge.
More
BRPD, Carl Dabadie, BRshooting, ambush
---
Posted on 7/17/2017 2:53:00 AM.

State officials are ramping up efforts to boost participation in the flood recovery survey. Pat Forbes with the Office of Community Development says they started with emails and phone calls and moved on to PSA's and billboards. He says now they're taking the survey to the ground level and going door to door.
More
Pat Forbes, flood recovery, homeowner assistance program,
---
Posted on 7/17/2017 2:03:00 AM.

Louisiana Correctional Association's Kits for Kidz is underway where school supplies are distributed to children of the state's incarcerated population.
More
Louisiana Correctional Association, Kits for Kidz, Angela Whittaker
---
Posted on 7/14/2017 1:00:00 PM.
Michelle Southern reporting.
The SEC Media projections are out and the 2017 LSU football team is picked to finish behind Alabama and Auburn in the SEC West. Tiger Rag Editor Cody Worsham says these projections aren't surprising, especially when it comes to Alabama who continues to be the well-deserved favorite in the West.
SEC Media, LSU, Auburn, Alabama, Georgia, Cody Worsham, Tiger Rag
---
Posted on 7/14/2017 12:55:00 PM.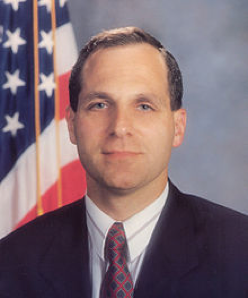 According to the Centers for Disease Control and Prevention, opioid prescription rates are dropping in Louisiana, but former FBI Director Louis Freeh warns federal loopholes could threaten that progress. A report from the Freeh Group suggests policy proposals would loosen restrictions on imported drugs.
More
Louis Freeh, opioids, opioid epidemic, CDC, prescriptions
---
Posted on 7/14/2017 12:00:00 PM.
Popular north Louisiana chef Cory Bahr of Monroe heads into the 7th week of Food Network Star. The show is Food Network's highest honor and airs Sunday night at 8 p.m. Bahr says the hardest part of the competition is trying to get his point of view across to the judges.
More
Food Network Star, Cory Bahr, Food Network
---
Previous Entry
Next Entry