Posted on 12/7/2017 12:38:00 PM.
A task force has been established by Governor Edwards to review sexual harassment and discrimination policies in state agencies. The seven member panel will be selected by Friday and they hope to hold their first meeting later this month. The Governor's Communications Director Shauna Sanford says they want to get guidelines in place due to the recent reports of sexual harassment.
More
sexual harrassment, task force, Governor Edwards
---
Posted on 12/7/2017 12:22:00 PM.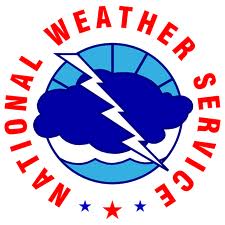 There's a lot of talk of wintery mix tomorrow morning and Alek Krautmann with the National Weather Service in Slidell says the Florida Parishes are in for some rain tonight transitioning into sleet and possibly snow by morning. He says we'll see temperatures in the low 40s throughout today.
More
National Weather Service, Alek Krautmann, Devyon Hill, rain, snow, freezing
---
Posted on 12/7/2017 3:00:00 AM.
The recent cold snap could bring southeast Louisiana some wintry precipitation tonight into Friday morning. State Climatologist Barry Keim says even though the air temperature will stay above freezing, you may still see freezing precipitation
.
"Note that even if the surface temperatures are above freezing, say 33 or 34 degrees, the air above it may still be below freezing, snow and sleet can form and you can get snow and sleet that can form at the surface."
More
snow, wintry precipitation, rain, Barry Keim
---
Posted on 12/7/2017 2:45:00 AM.
The holiday season is supposed to be a joyous time but can often be overwhelming, causing seasonal depression. Our Lady of the Lake Psychiatric Nurse Glenda Natale says this time of year, they receive more calls for help dealing with the holiday blues. She says we live in a perfectionist society.
More
holiday blues, Our Lady of the Lake, Glenda Natale
---
Posted on 12/7/2017 2:05:00 AM.
The 2017 Allstate Sugar Bowl/LHSAA Prep Classic begins today and runs through Saturday at the Mercedes Benz Superdome. Nine state champions will be crowned over the next three days and Association Executive Director Eddie Bonine says they anticipate several close games.
LHSAA, prep classic, Notre Dame, Ascension Catholic
---
Posted on 12/6/2017 11:52:00 AM.
A new study from the University Council on Gender Equity finds that LSU male professors make significantly more than female professors, in some cases a difference of $20 to $30 thousand a year. Assistant Accounting Professor Christine Cheng says these numbers are preliminary but noteworthy.
More
University Council on Gender Equity, wage gap, LSU, Christine Cheng
---
Previous Entry
Next Entry