Posted on 6/13/2018 4:58:00 AM.

Unless the state legislature approves additional revenue, TOPS will suffer a 30% reduction, a cost that will be passed right back to students and their families. Higher ed is also on the block for a substantial reduction, and Taylor Foundation Executive Director Dr. James Caillier says even if the state approves the funds, we're already losing some of our highest performers, who are tired of the uncertainty.
More
TOPS, scholarships, Louisiana, Higher Education, special session, fiscal cliff, 2018
---
Posted on 6/12/2018 8:41:00 PM.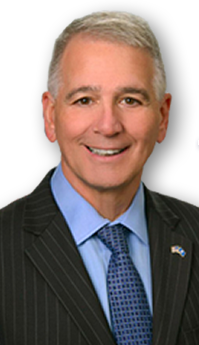 The eyes of the world are on the recent meeting between President Trump and North Korean Supreme Leader Kim Jong Un. US Representative Ralph Abraham from Richland Parish says he's thankful that relations with North Korea are at a point where talking is a possibility.

"Look, I'd much rather talk with these guys than fight them," said Abraham. "When both countries have nuclear weapons, nothing good can come of that if they go the wrong way."
More
North Korea, President Trump, Kim Jong Un, Ralph Abraham
---
Posted on 6/12/2018 2:46:00 PM.
US Senator John Kennedy is calling on Governor John Bel Edwards to step down due to his handling of the state's fiscal cliff. Kennedy, who is reportedly readying up a run for the Governor's Mansion, says the legislature's inability to find a long-term solution to the budget crisis come down to a lack of leadership from Edwards. The Republican called for the Lt. Governor to take over the state.
More
US Senator John Kennedy, Governor John Bel Edwards, budget crisis
---
Posted on 6/12/2018 1:16:00 PM.
Starting in September, travelers through Baton Rouge Metro Airport can expect more destination options with the addition of Via Airlines.
The airline, which has been in business for over a decade, will now provide direct service to Austin, Texas and Orlando, Florida. Airport spokesperson Jim Caldwell says the new airline was lured in by the need for the service in the area.
Baton Rouge Metro Airport, Via Airlines
---
Posted on 6/12/2018 11:29:00 AM.
Two Acadiana men are under arrest in connection to the murder of a St. Martinville teenager. Twenty-five-year-old Brandon Boutte of St. Martinville was charged with Obstruction of Justice and Second Degree Murder in the death of 19-year-old Simone Robin. St. Martin Parish Sherriff's Spokesperson Major Ginny Higgins says Robin's trailer was set on fire Saturday, and her body was found later that day on a levee in St. Landry.
More
St. Martin Parish Parish Sheriff's Office, Acadiana, Louisiana Fire Marshall
---
Posted on 6/12/2018 11:20:00 AM.
Negotiations have begun this week in advance of next week's special session, with parties involved hoping to get a deal in place before Monday to avoid another dramatic last-second finish to what will be the last session of the fiscal year. Senate President John Alario says they're looking to craft a compromise deal that can get the 70 votes needed in the House for passage.
More
third special session, fiscal cliff, Senate President John Alario
---
Previous Entry
Next Entry